6.6.3.
Associating an enabled provider with a user login
It depends on the provider type if it supports multiple configurations or not. You can create only one Windows and Forms login provider configuration for a user login, but can create multiple e.g. for Azure.
Once the desired provider is enabled and configured, you have to create a new user login to the user, who will use the provider. Navigate to System => Security => Users button on the ribbon. Click on it, and the Users page will open. Select the desired user and double click on it.
The User details page will open. Click on +new under User logins section.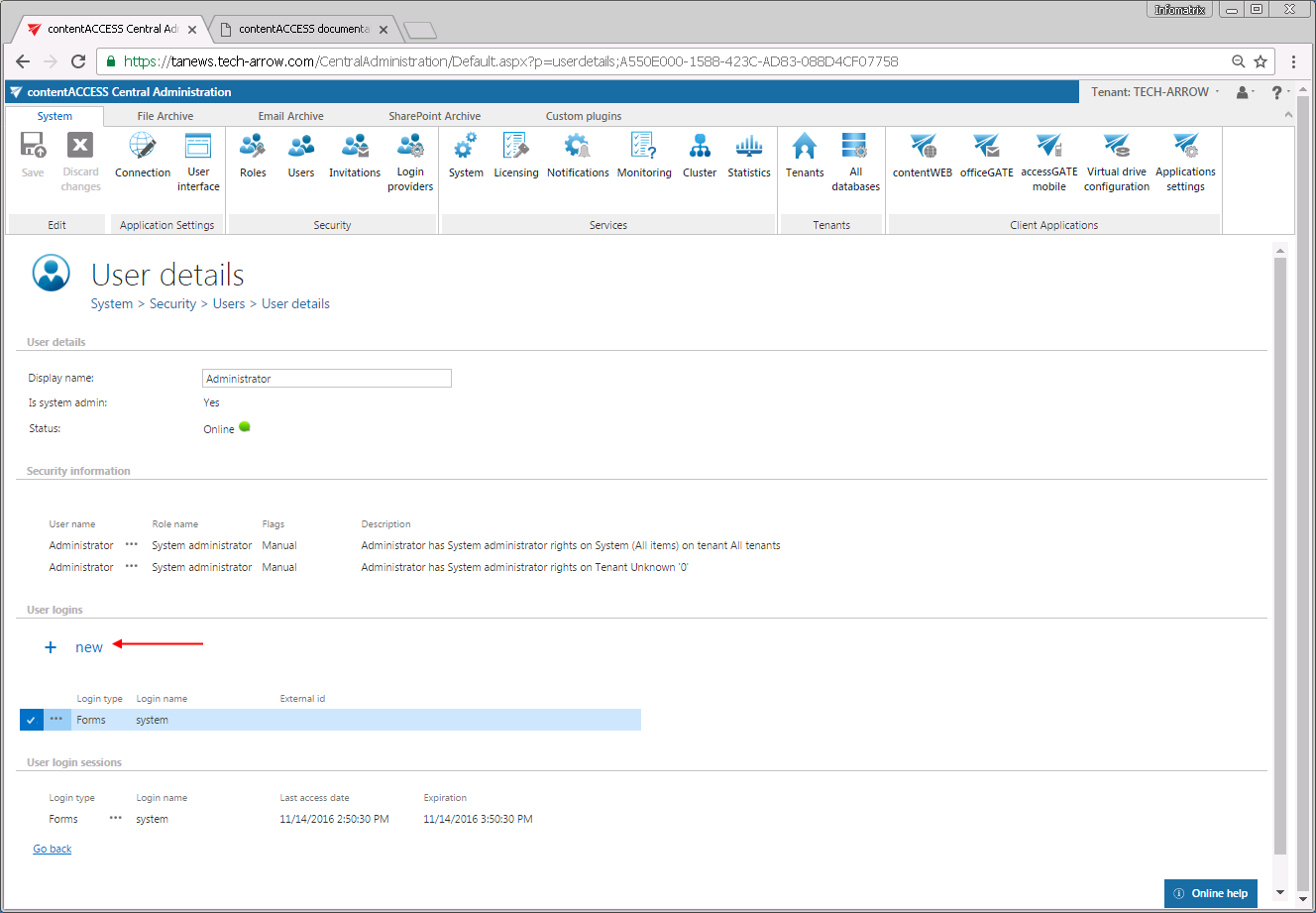 In the Add new login dialog select the desired provider configuration from the Login type: dropdown list, fill in the required credentials and click OK.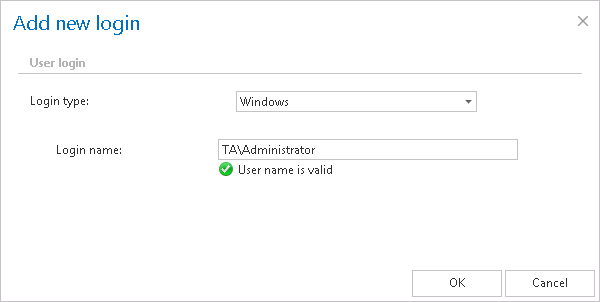 The external provider gets available in the login window of the selected applications.