6.8.1.
How to activate your license key
If you want to activate a new license click on option "activate license" below the breadcrumbs.

Insert your license key into the License key textbox of License activation wizard dialog and choose from 2 methods of license activation and follow the steps described below: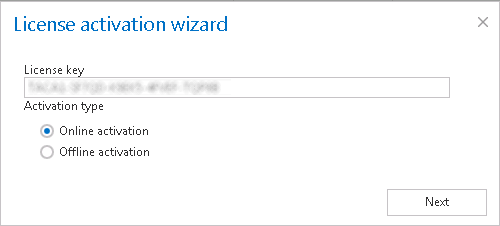 Online activation (requires internet access on the contentACCESS server) – click Next ⇒ Finish and your license will be activated automatically.

Offline activation (doesn't require internet access on the contentACCESS server)

Open the offline license activation page of contentACCESS using the link in the dialog:

Copy&paste the Activation request from the above dialog to the appropriate field and click "Activate now" to generate an activation response.


Copy&paste the activation response from the web page (1st picture below) to the license activation dialog (2nd screenshot below).



Click Next and the license key will be successfully activated.
After successful license activation all Allowed plugins, stores and limitations within this license will be updated on the page.