11.27.3.
User permissions to public folders
During the provisioning job running the users are automatically getting the permission to access the public folders: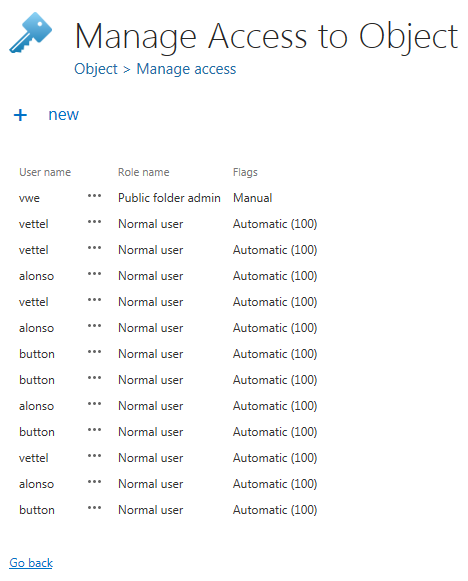 The assigned role is "Normal user" which allows for the user to see public folders as a separate entity in contentWEB: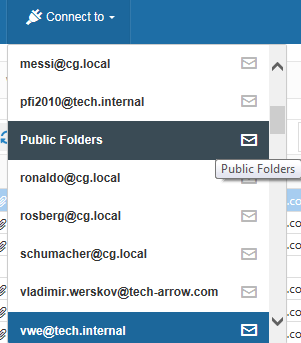 The "Public Folders" are visible but it does not mean that any data will be displayed to the user. Everything else depends on the folder permissions that the given user has – if the user can read the folder, the folder will be visible. Otherwise the folder will not be displayed at all.
Granting administrator access to all public folders
There are situations when you want to grant an administrator access to all public folders in the contentWEB archive. In this case you need to create a new role, add the permission "View all public folders" to this role and then assign the role (on the public folder mailbox) to the future public folder administrator. To create such a user, follow these steps:
Create the role on the "Roles" page and add the permission "View all public folders" to the role (option Specific allowed).

Go to the contentACCESS address book (Email Archive => Archive => View address book), and manage access on public folders:

Grant the role to the user/administrator
The user "pfi" was granted "Public folder admin" permissions on the "Public Folders" mailbox. This allows for this "pfi" user to see all public folders regardless of the Exchange permissions.