13.2.1.
GDPR File system settings
Navigate to GDPR ⇒ Processing ⇒ File system settings: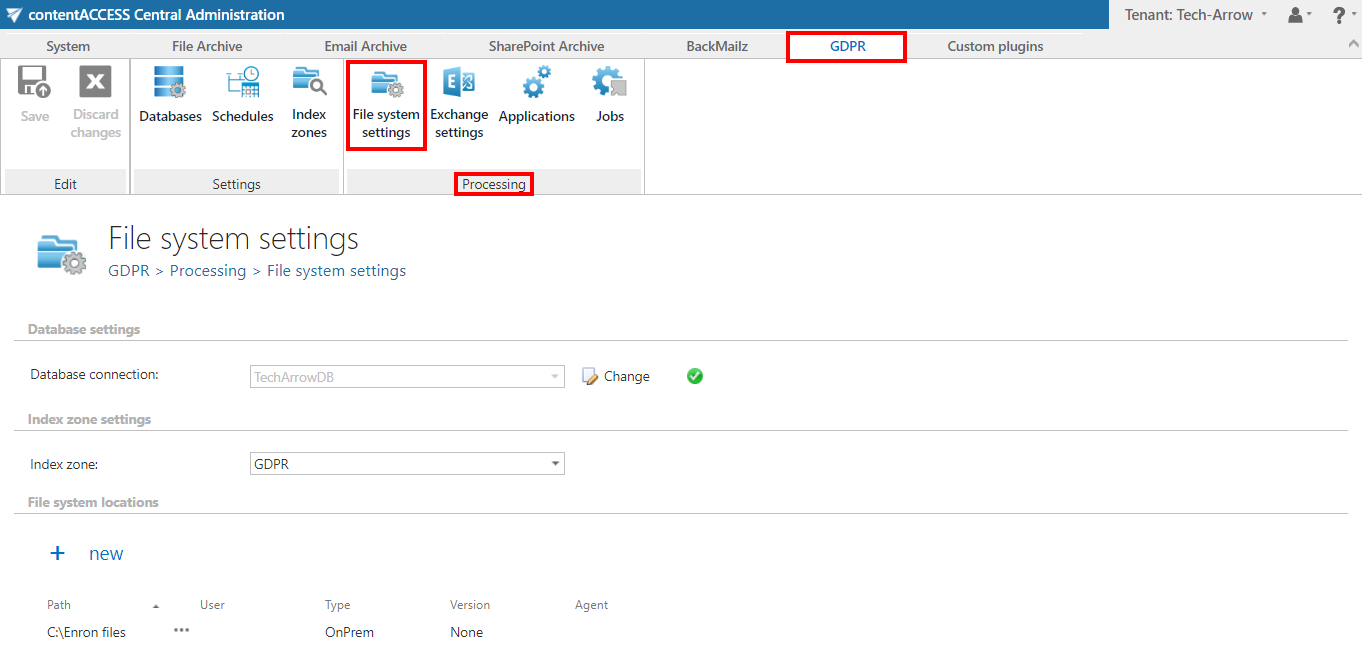 The settings that will be used by the GDPR File system job have to be set here.
✓ Database settings:
Select an already configured connection from the dropdown list. Here the metadata will be stored. We have configured for GDPR plugin the database named "TechArrowDB", so we set it here. (For further information on how to set database connections please refer to section Databases.)
✓ Index zone:
Pick the Index zone that will be assigned to the File system locations by the GDPR File system job from the dropdown list. If you want to configure a new one, navigate to GDPR ⇒ Settings ⇒ Index zones.
✓ File system locations:
The File system locations that should be processed by the GDPR File system job have to be set here. To add a new location, click on + new and a pop-up window will appear. Enter the file path (location of the folder) and the applicable user credentials. The Type of connection shows if the files to be processed are located on the server (on-premise) or on network shares (remote). Version can be either way Business or Private. The Server column will display the name of the server where the folder is located (if it is located on network shares). We also recommend to test the connection via the Test connection button.