3.2.1.
Logging in to contentWEB
System administrators can log in to contentWEB directly from the Central Administration using the "Open contentWEB option" on the "contentWEB" page (System tab ⇒ Client Applications group ⇒  contentWEB button). By clicking on "Open contentWEB" the login page opens. Enter your credentials and log in.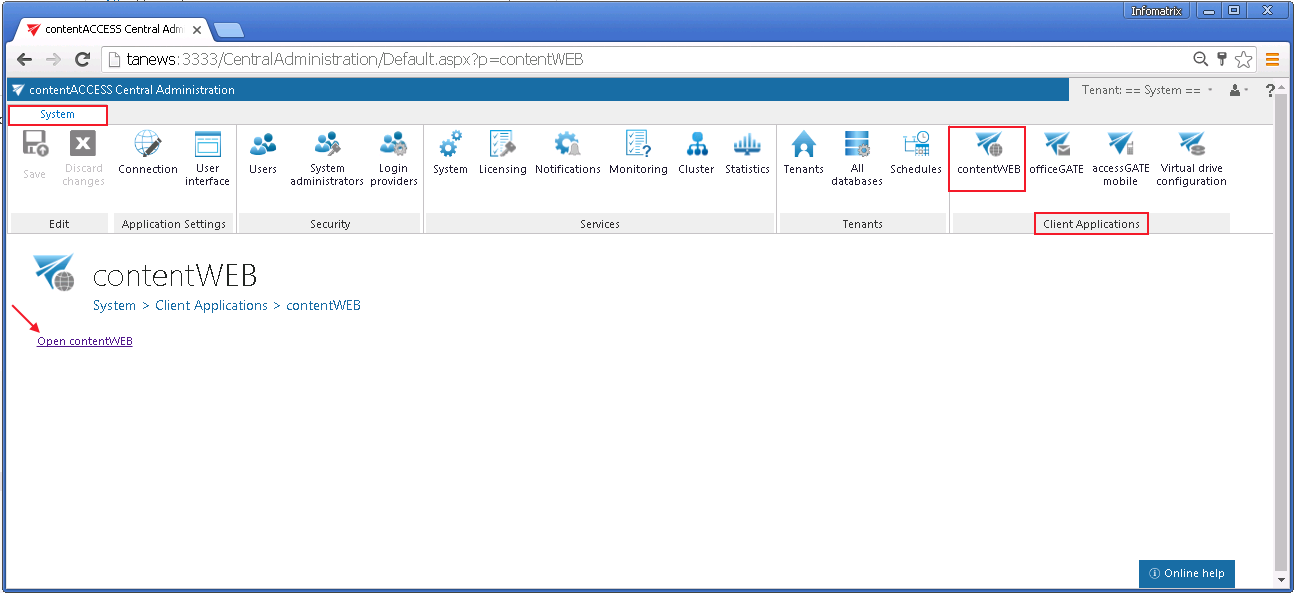 Tenant administrators
(and also
system administrators
) can log in to contentWEB directly from the Central Administration using the login menu in the upper right corner of the interface. Open the menu, select "contentWEB" and the login page opens.  

The
end users
, who do not have an access to the contentACCESS Central Administration page, and also the
system and tenant administrators
can log in to contentWEB using the
central login page
. From this central login page the user with the necessary permissions (roles) is further redirected to the contentWEB application:
Central login URL: https://[ServerName]/contentACCESSLogin/Login.aspx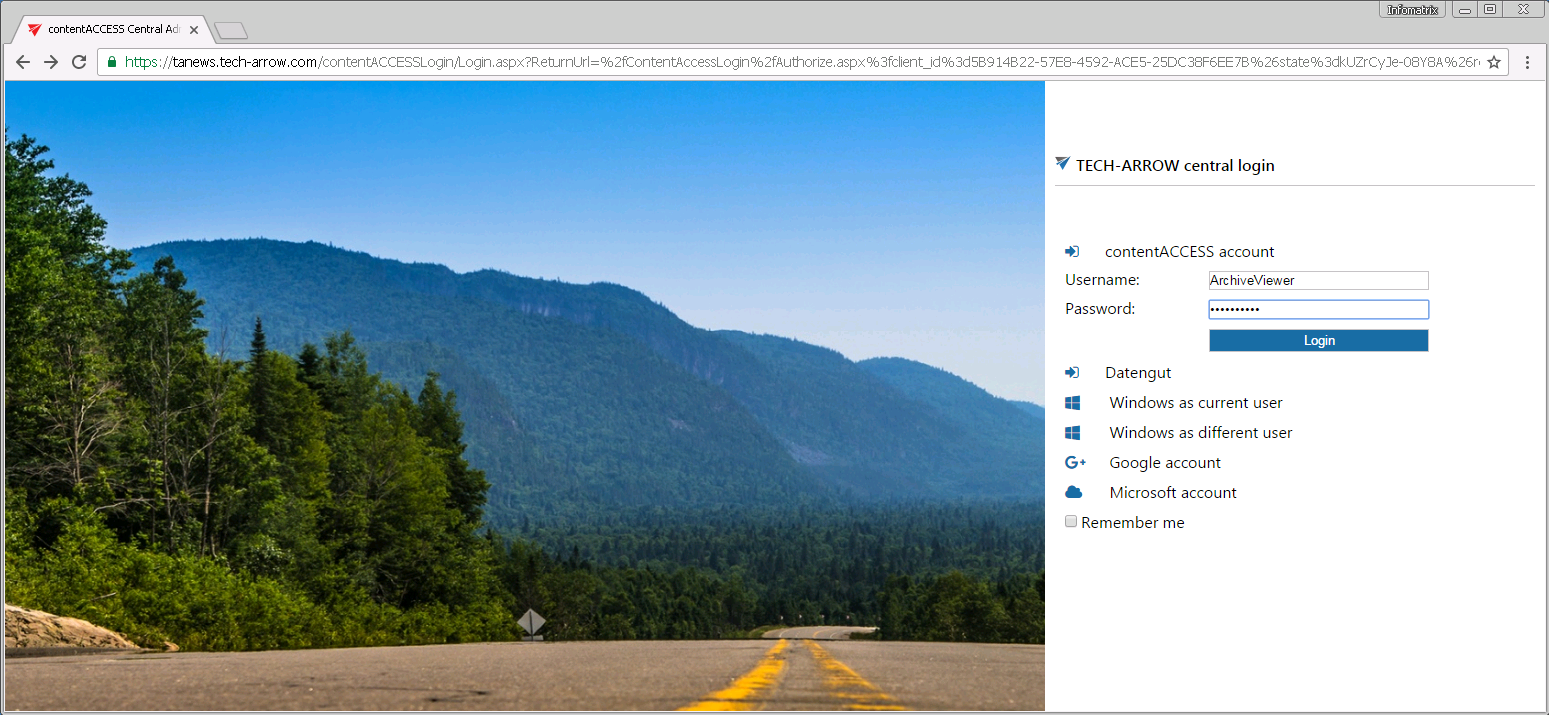 Once you are logged in centrally, click "contentWEB" to open the desired application: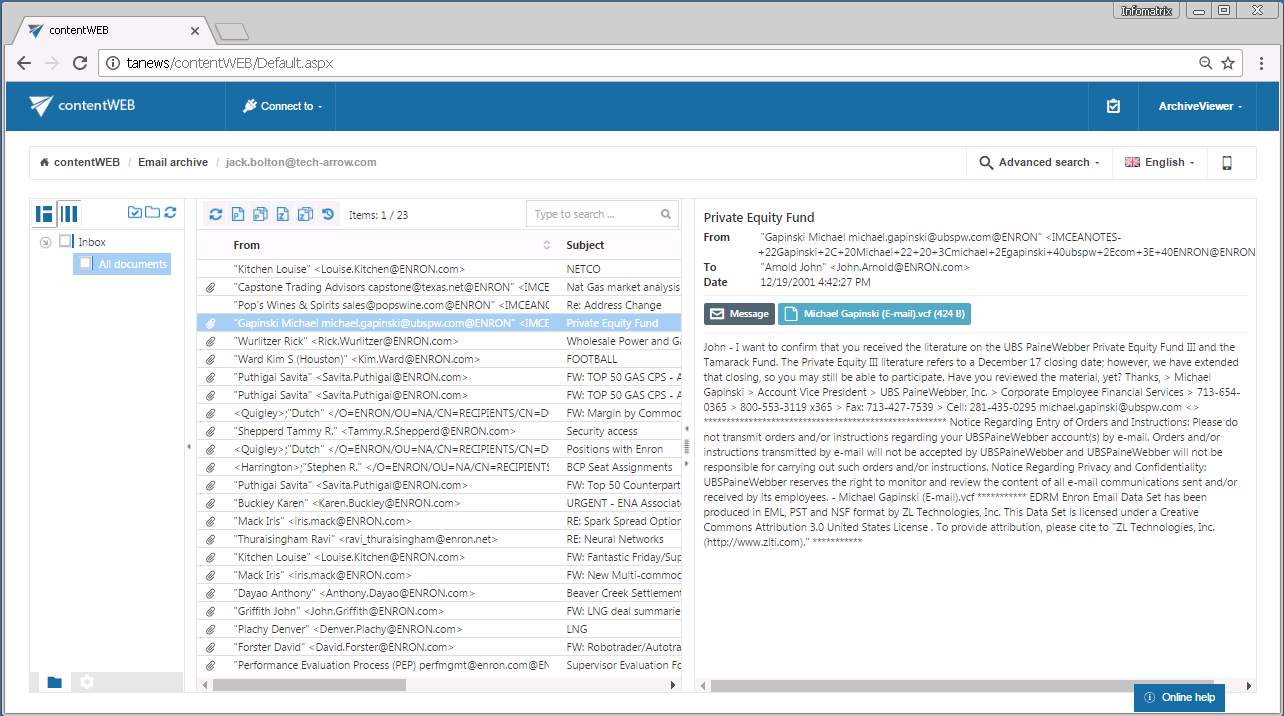 To be able to log in to contentWEB and to access the desired content on this interface, the user must have the necessary permissions. These must be granted for a user either
in the Email archive/File archive settings (earlier described), or
on the Users page, by assigning the necessary role to the user (Standard user role, with "Specific" rights in the archive)
Note:: A system or tenant administrator can also create roles with specific permissions for a given user. E.g. it is possible to create a role, which allows for the assigned user to view the archived emails of x@domain.com, but the emails of y@domain.com won't be available for the user in the archive.