21.4.
Outlook forms problems
PROBLEM 1
Incorrect icons are appearing on the archived email messages in MS Outlook. E.g. if the message is replied, the standard icon (

) is displayed (the right should be this:

)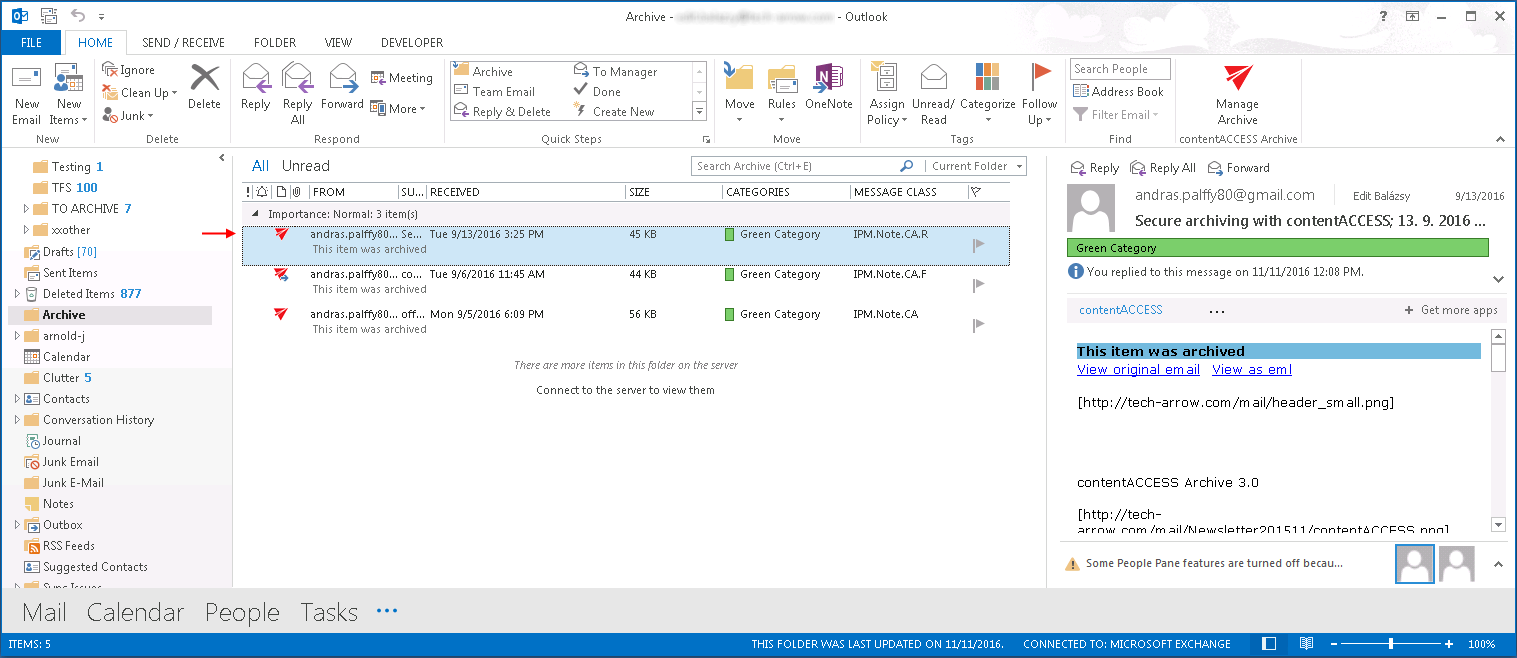 SOLUTION 1:
Clean up the Outlook cache. (For more info about how to clean the cache refer to this link: http://www.slipstick.com/developer/custom-form/clean-outlooks-forms-cache.)

PROBLEM 2:
Outlook forms are not working with shared folders and/or public folders.
SOLUTION 2:
If the Outlook forms are not working with shared folders and/or Public Folders, allow these scripts in the Trust center of MS Outlook. These settings are available in File => Options => Trust center => Trust center settings => Email security: options "Allow script in shared folders"; "Allow script in Public Folders".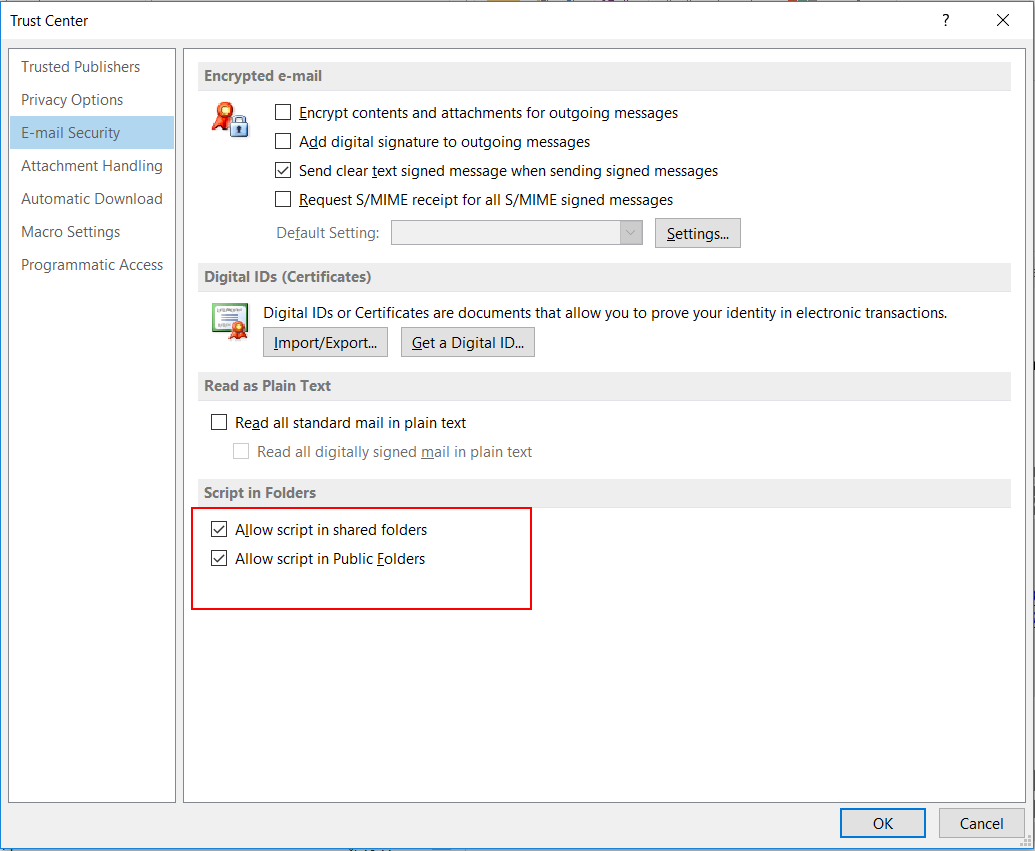 PROBLEM 3:
If Microsoft Outlook was installed on a Windows terminal server, then the VBScript support is not installed by default.
SOLUTION 3:
Please follow the steps described in the Microsoft Knowledge Base article to solve the problem.
PROBLEM 4:
After installing the security updates for Outlook, emails that were archived by third-party application are showing an unwanted behavior. All programs and applications using custom Outlook forms are affected.
SOLUTION 4:
Check out our FAQ sections, where two possible solutions are explained: