12.3.
SharePoint recovery job configuration
↑ Back to Top
SharePoint recovery is used to recover already archived SharePoint items that have been deleted from the original SharePoint location. All items that can be archived by contentACCESS are also recoverable. Recovery is working only in case if the (empty) root libraries, folders etc. that have been previously archived still exist in the SharePoint system. If they have been deleted (manually), then the structure, where the archived items need to be recovered, must be manually created in SharePoint again.
To create a SharePoint recovery job, create a SharePoint recovery job instance first on the SharePoint archive's Jobs page: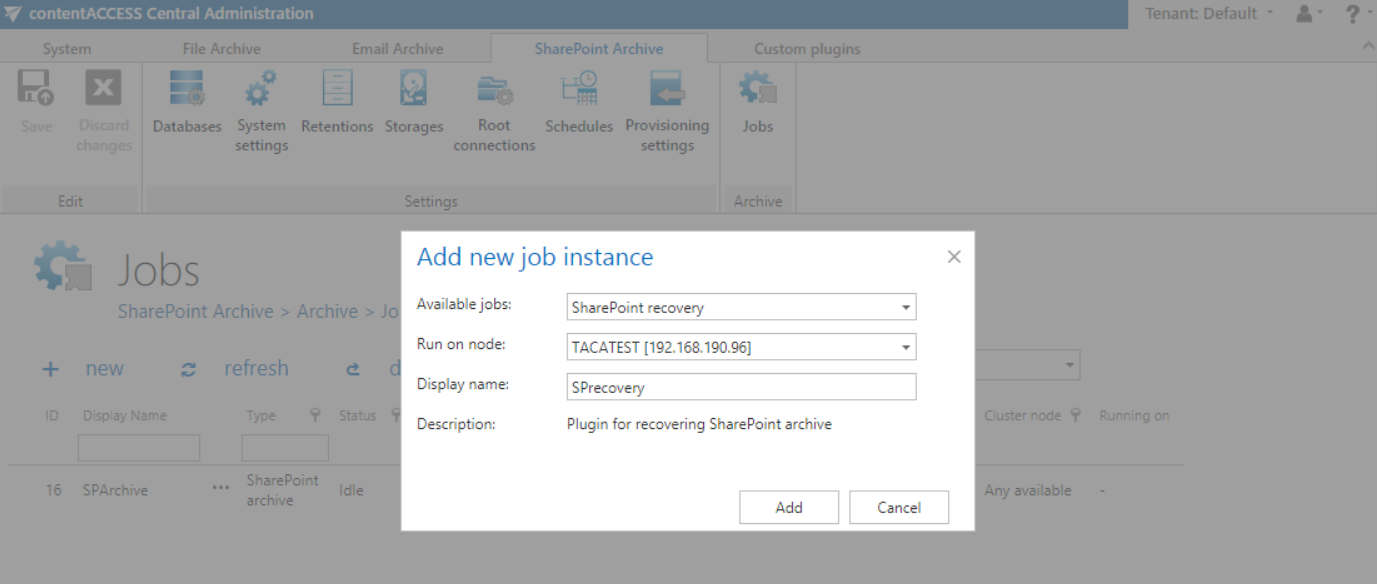 Further configure this job as follows:
Scheduling settings: set the time when the recovery job should run; this is usually a one-time action, so a one-time scheduler is set in this use case.
Connections to process: Set the path that should be recovered (root connection and relative path-if any); this location must exist in the SharePoint source system, otherwise the recovery will fail.
Resource settings: the number of workers threads running in parallel.

Save your settings and wait until the scheduler starts the recovery process (or start it immediately using the status bar).