18.
officeGATE
officeGATE is an MS Outlook add-in connecting the email client with the local file-system and with SharePoint Online, contentACCESS, OneDrive, Dropbox, fileNshare and many other providers. With officeGATE it is not needed to switch to other applications when the user would like to access his files. It can be done directly from Outlook. The user can also easily access the archived documents in contentACCESS directly from here.
officeGATE can be downloaded for free from the respective page of contentACCESS Central Administration. Navigate to System ⇒ Client applications ⇒ officeGATE button on the ribbon and download a free version of officeGATE from the link.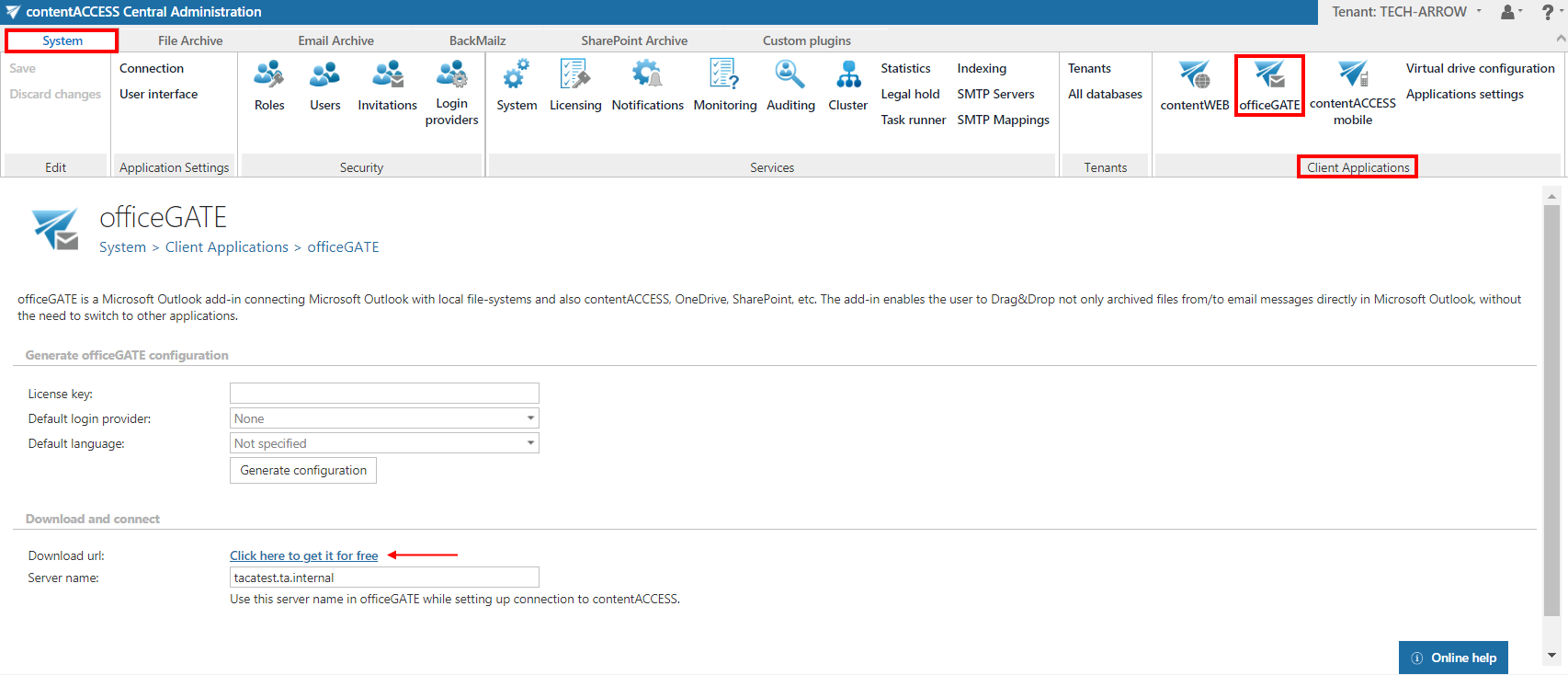 Installing officeGATE with Group policy (GPO)
officeGATE can be globally installed using Group policy. This simplifies the installation process of the product in a distributed company environment. Group policy installation of officeGATE is applied on 2 levels:
First the officeGATE XML files are distributed to each user in the domain. This XML file contains the global configurations of officeGATE listed below.

This XML file containing global officeGATE settings is generated on the officeGATE page of Central Administration. The following global settings are specified:

License key – enter here the officeGATE license key

Default login provider – select the desired login method that should be applied when establishing connection between officeGATE and contentACCESS

Default language – select here the default language of the application. If a language is not specified here, then the language of MS Outlook will be automatically used.

Click Generate configuration and save the distributable XML file.

Further the officeGATE setups are distributed for each domain user and the product is automatically installed.
For more information about the XML distribution and installation using Group policy check this guide.