17.1.5.
ThreatTest Statistics
↑ Back to Top
The statistics of the reported email can be seen on this page. The page is divided into 3 sections: 30 days, Overtime and Recently reported emails.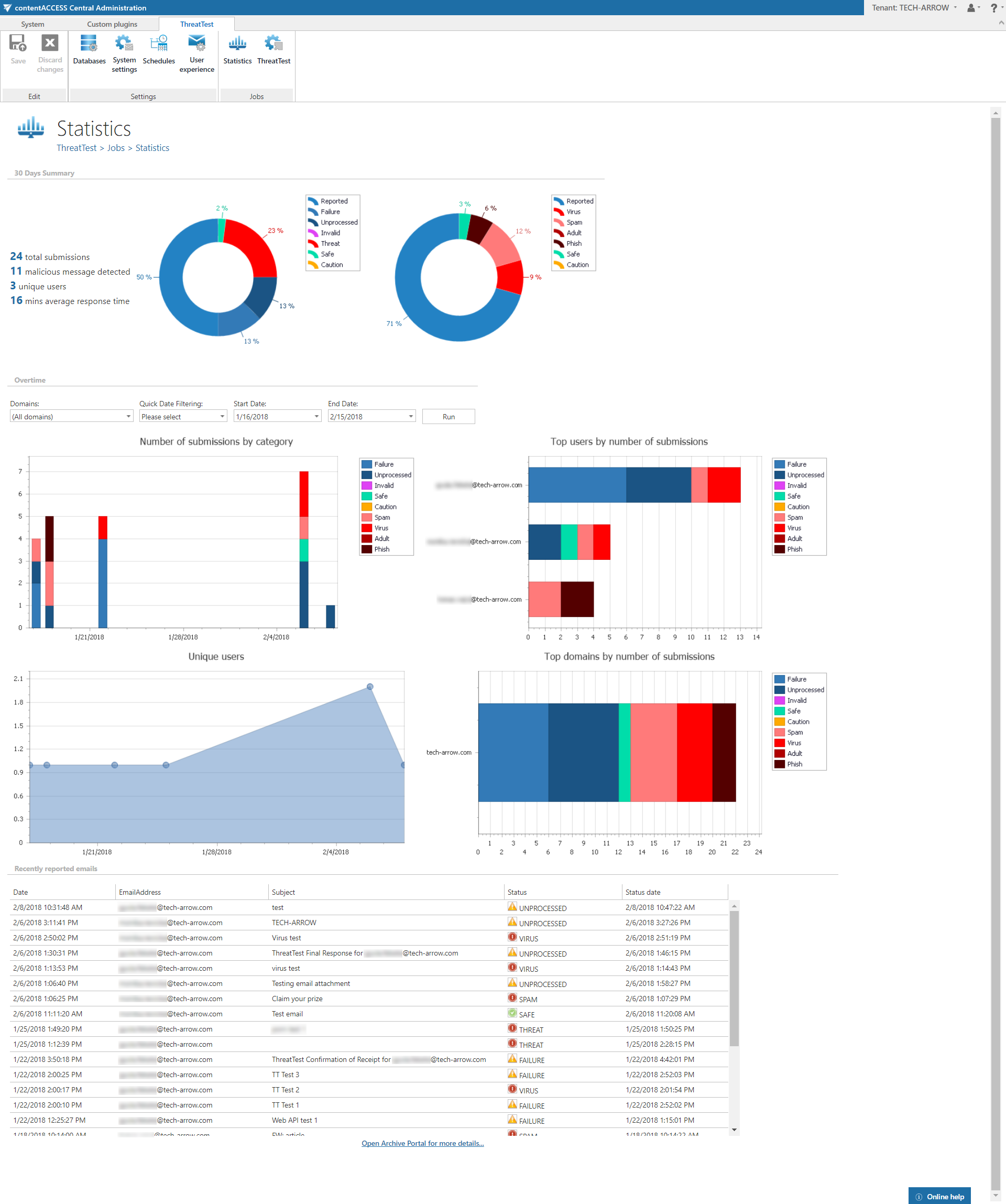 30 days
This section shows the summary statistics about emails that were reported in the last 30 days.
Overtime
In this section the statistics about all emails are displayed. The user can filter them by domain, age (max 90 days), start or end date. There are 4 graphs, each displaying the statistics based on a different factor: Number of submissions by category, Top users by number of submissions, Unique users and Top domains by number of submissions.
Recently reported emails
Here the recently processed emails are shown. The columns in the grid are as follows:
Date: The day, when the email was reported by the user.
Email address: Email address of the user that reported the email.
Subject: subject of the reported email.
Status: Status assigned to the reported email by ThreatTest.
Status date: The day, when the status was assigned to the reported email.
Note: The filter, which is set in the Overtime section, also filters emails in this section.
When you put your cursor on a graph, the details will be displayed.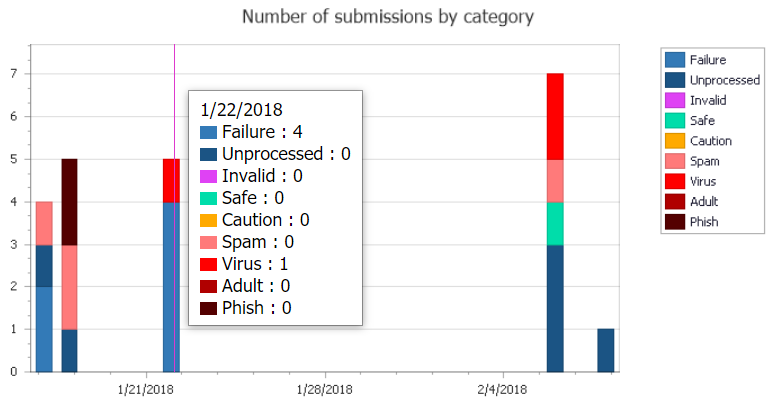 On the bottom of this page, there is the Open Archive portal for more details… button. This will redirect the user to contentWEB, where he will be able to view the reported emails.