10.
Creating a disk store with name "Email Archive store"
Open the Storages page (Email archive => Settings => Storages), click + new and fill the required values in the "Storage repository" window. Name it ("Email Archive store"), select the "Disk" type store, and fill in the path: "C:DiskStoreTAEmailArchive". By checking the Compression checkbox, all files larger than 4 kilobytes will be compressed, except of already compressed file formats such as JPG, MP3 etc. If you wish to keep only one copy of the physical file in the store, check the Use single instancing checkbox. Compression and Single instancing can spare a lot of space in the database. Under Database connection, select single "Email Archive DB" that we created in Step 4 above.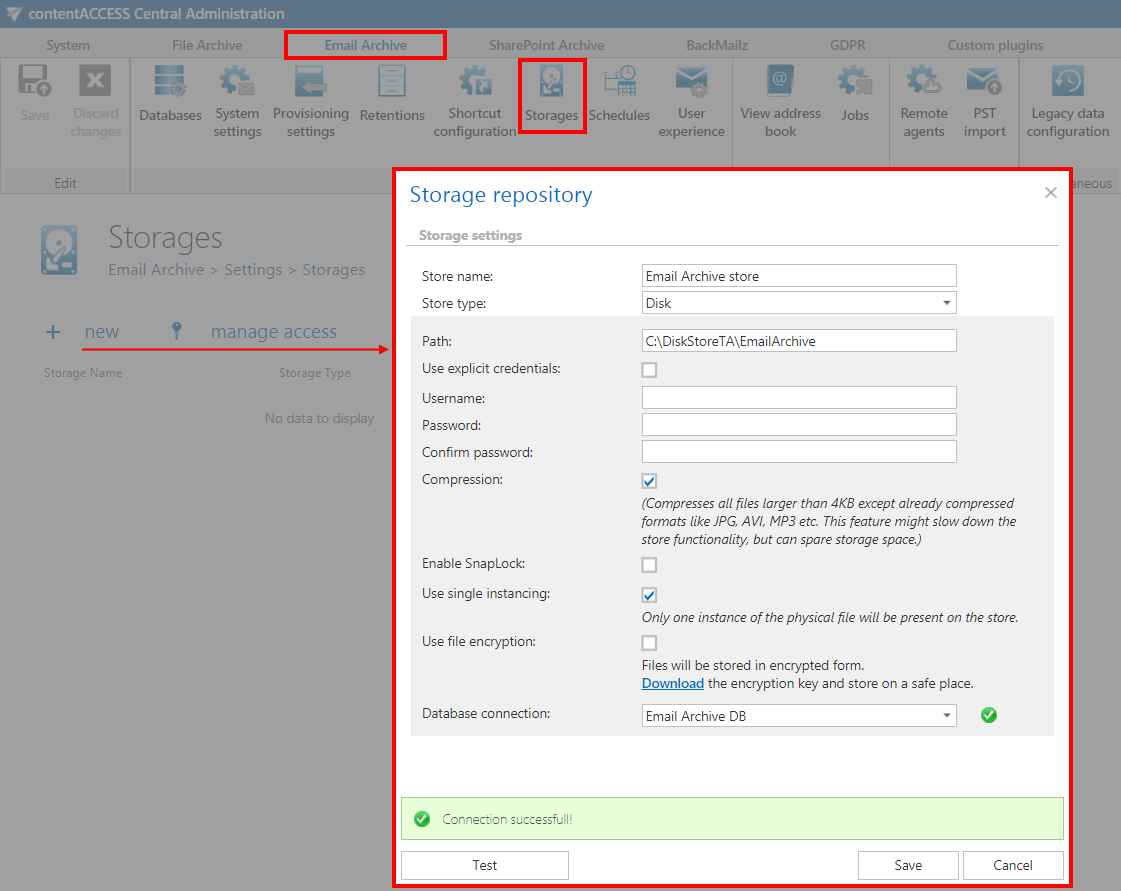 The location you set here will be used to store your binaries. If an explicit user will not be selected for this storage, then the contentACCESS service user will be used automatically. The store must also have enough free space and the data on it must be secured against data loss (a backup must be created).
The storage created first will be set to default automatically.