11.
Creating a single disk store
Open the Storages page (File Archive tab => Settings group => Storages button) and create your "File Archive storage". Click + new, select "Disk" store type, and enter the correct file path into the repository window, like the second picture below. Select the above created "File Archive DB", where this storage will write the metadata and save your settings.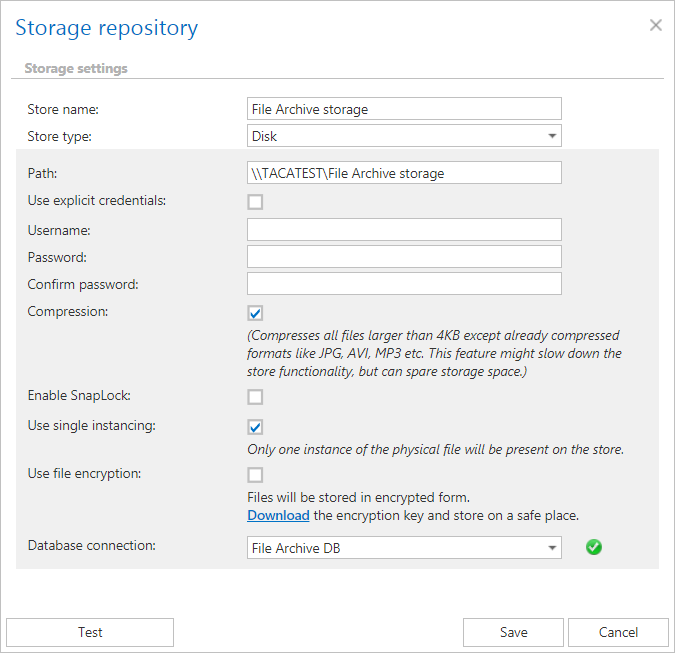 Note:
Available storage types are listed in the Store type dropdown list. If you want to use another storage, refer to
this
chapter of the online guide.
Disk store allows to store further metadata in the database (option "Store metadata in DB"). By unchecking this field, it is possible to spare even more database space, if these metadata are redundant for the user. If an explicit user is not selected for this storage, then the contentACCESS service user is automatically used. The storage created first is set to default automatically.