13.
Creating the provisioning and archive schedulers
Create and configure 2 schedulers: one scheduler running every hour for the archive job; another scheduler running daily for the provisioning job. Open the Schedules page (File archive tab => Settings group => Schedulers button) and create them.

1st: File archiving scheduler properties:
Click option +new on the Schedules page. In the next pop-up dialog, name your scheduler – "File archiving scheduler" in this use case. Select "Always run" and set the frequency to 60 minutes.

2nd: Provisioning scheduler properties:
Click +new on the Schedules page. Create a "Week schedule with repeat" scheduler with name "Provisioning scheduler". Fix the start time 1 AM – of the provisioning running in the week map. Check the Run only once per interval checkbox (we do not need to run the job multiple times in the interval).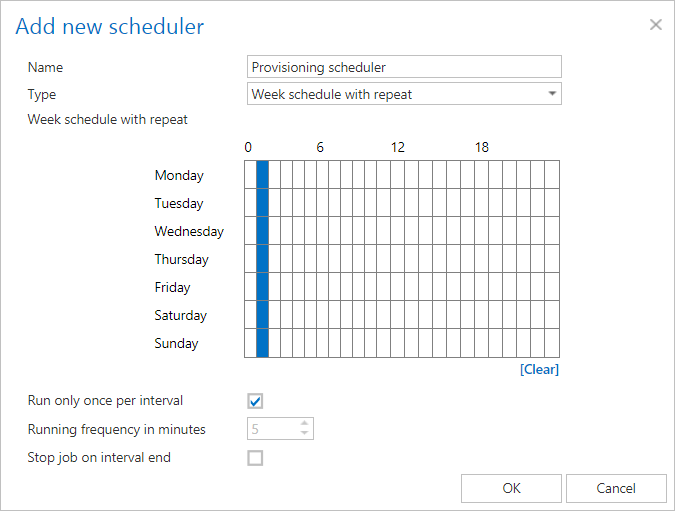 Save your changes.