12.
Setting the root folder(s)
The root folder(s) to be archived are configured on the Root folders page (File Archive tab => Settings group => Root folders button). Click + new to add a root folder and specify the required fields in the next window.
You will have to assign a database, storage and index zone to the root. Assign "File Archive DB" and "File Archive storage" created a few steps earlier and the default index zone.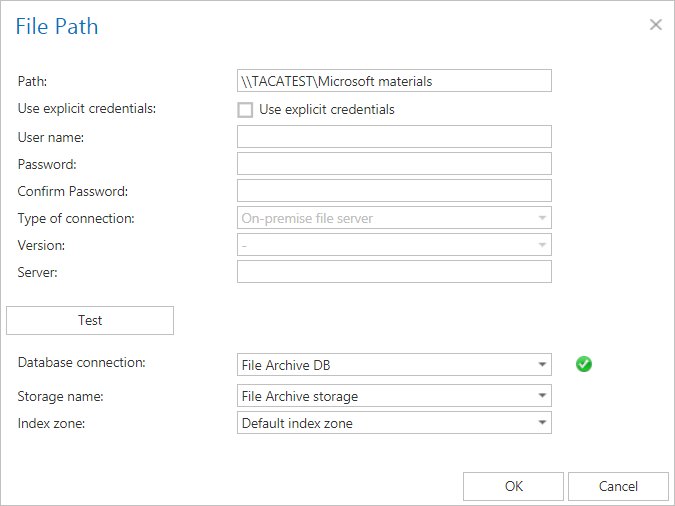 Note:
The root folders define the start point of the archive process. The archive job that processes a root writes the data into the database and storage assigned to it. It is not recommended to change these settings later, as this may result in problems with the file retrieve. The relative file path can be set on the archive job's configuration page later.
The import option on the same page allows to import the list of root folders from a file. For more information about this feature, read this section of the online guide.