9.
System settings
Open the System settings page (File Archive tab => Settings group => System settings button) and select the above created "File Archive DB" from the dropdown list. Deploy it.
The date, from which the retention of the documents will be calculated, can be selected here. Choose the setting to be applied from the dropdown list. Save your settings.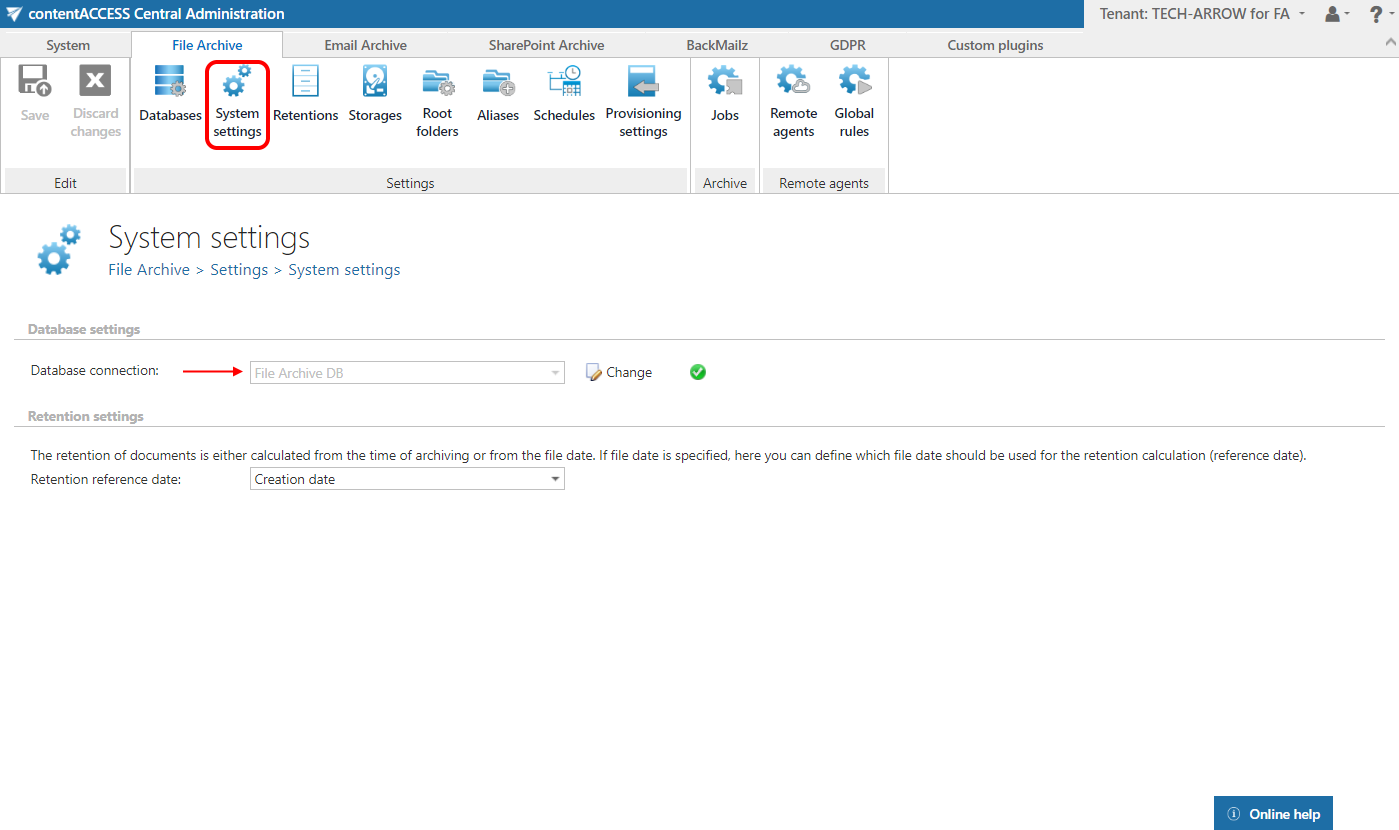 Note: All the archived root folders (and their settings) are kept in this database.