4.2.
Search page
The search function on this page is more extensive than the one on Browse page since it can search in all available entities. After clicking on the search textbox, the list of the most searched properties will appear.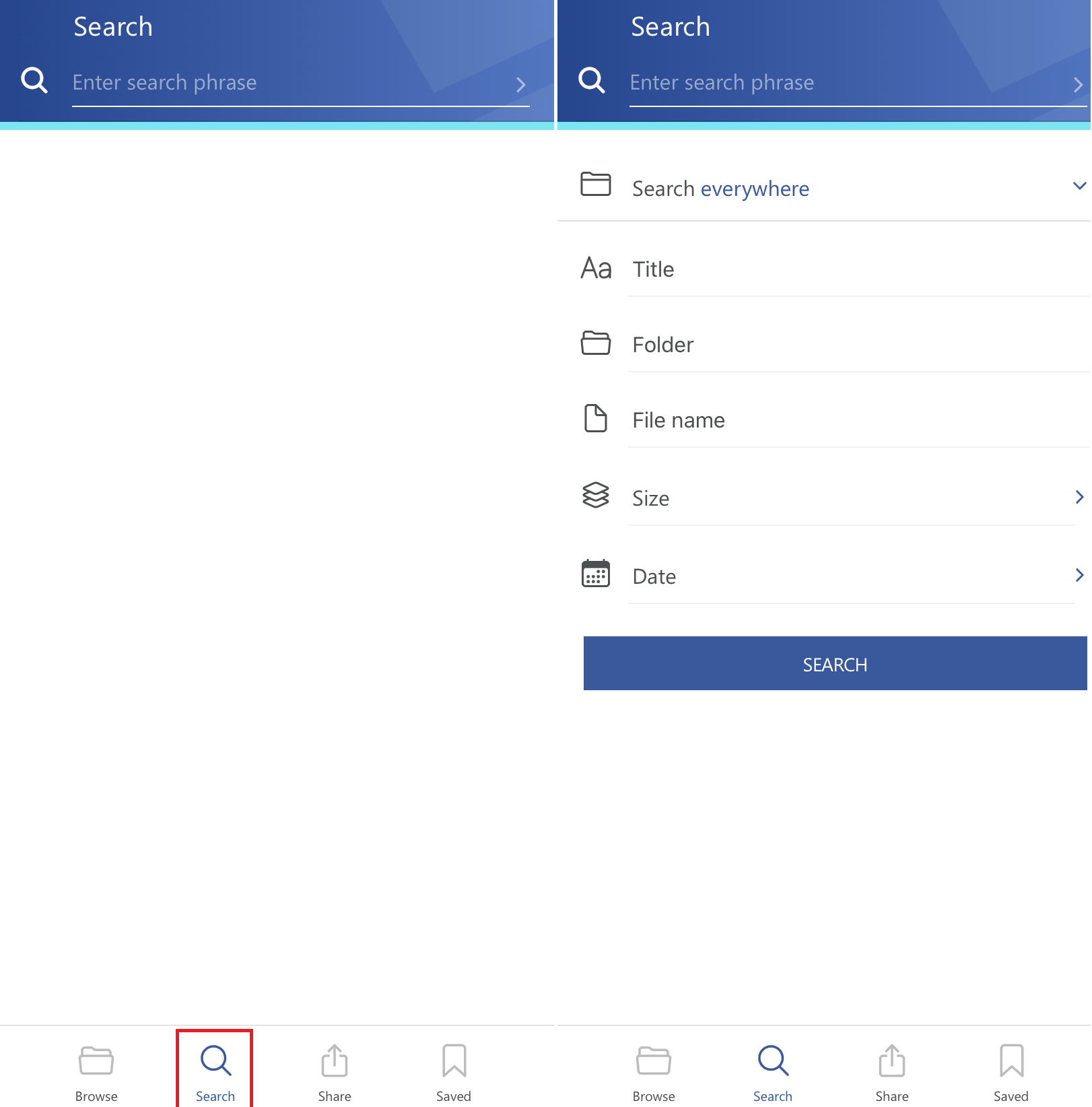 The entities can be selected by clicking on the little arrow next to the Search everywhere. It is possible to select all entities at once or to select them individually.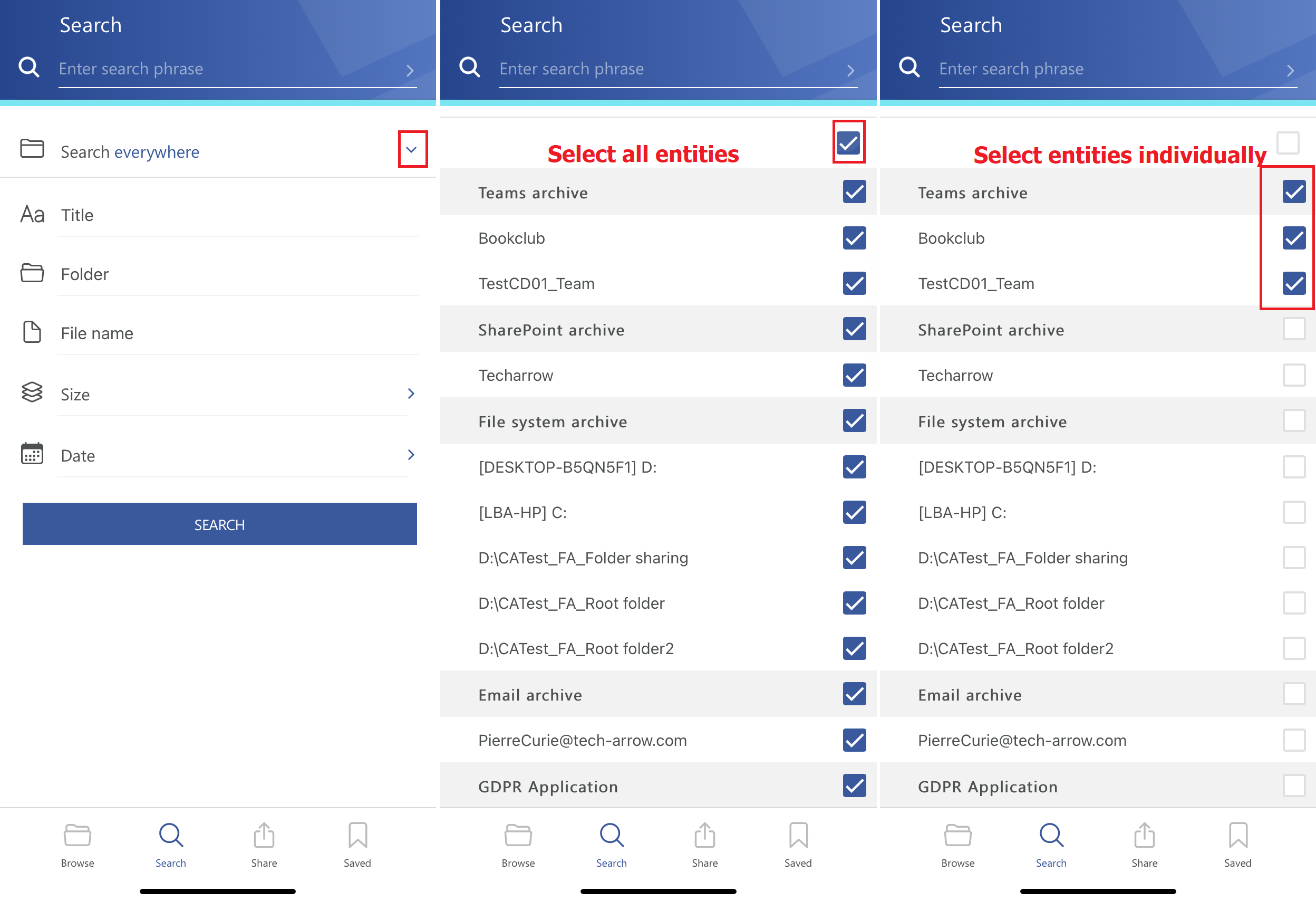 After clicking on a property, you will be able to specify it and add it to the search criteria.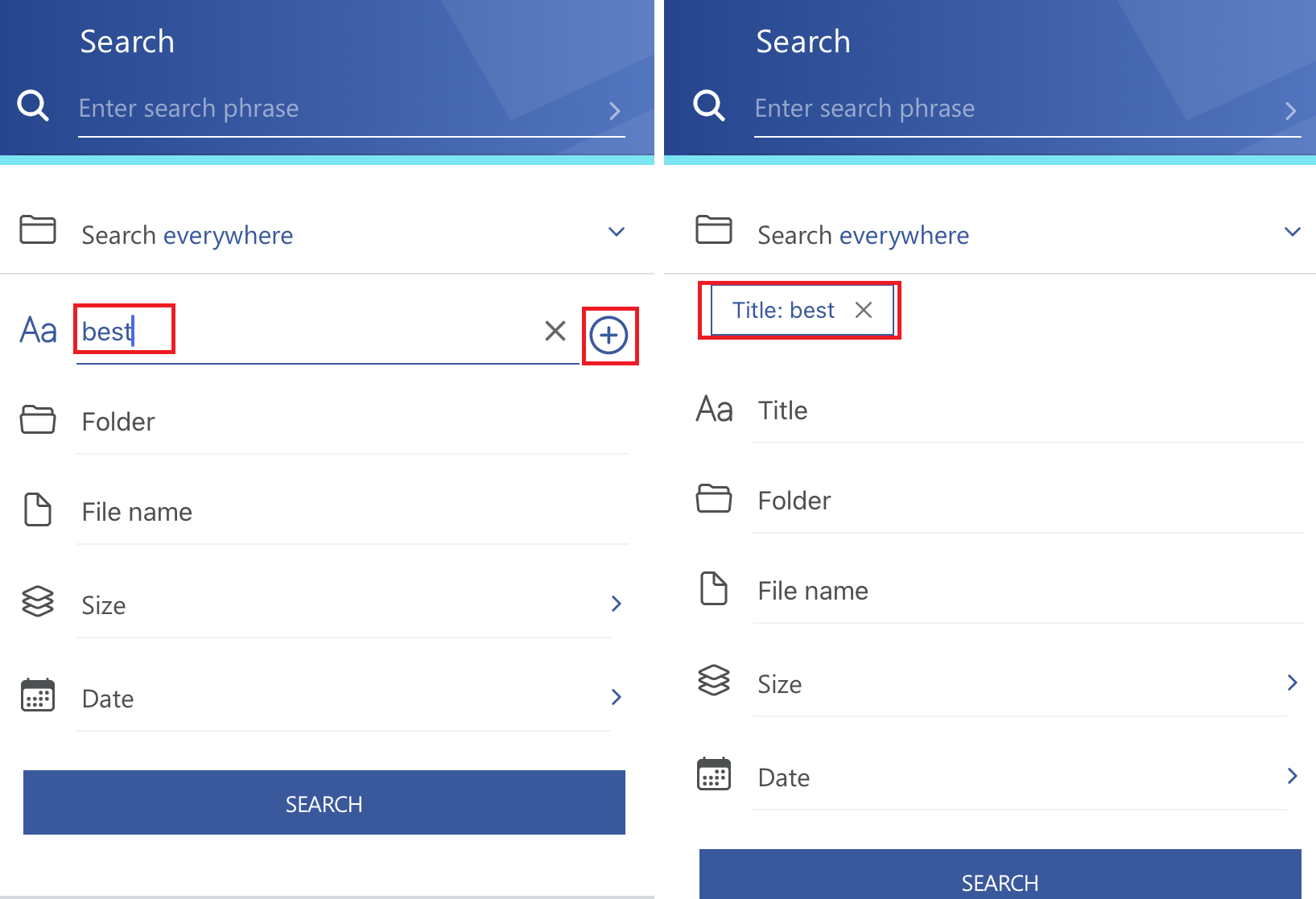 Here, for example, we were searching for the word "best" – the search finds all files and items with the word "best" in their name, path (location), and/or content. If no criteria are specified, the search field uses the fulltext method.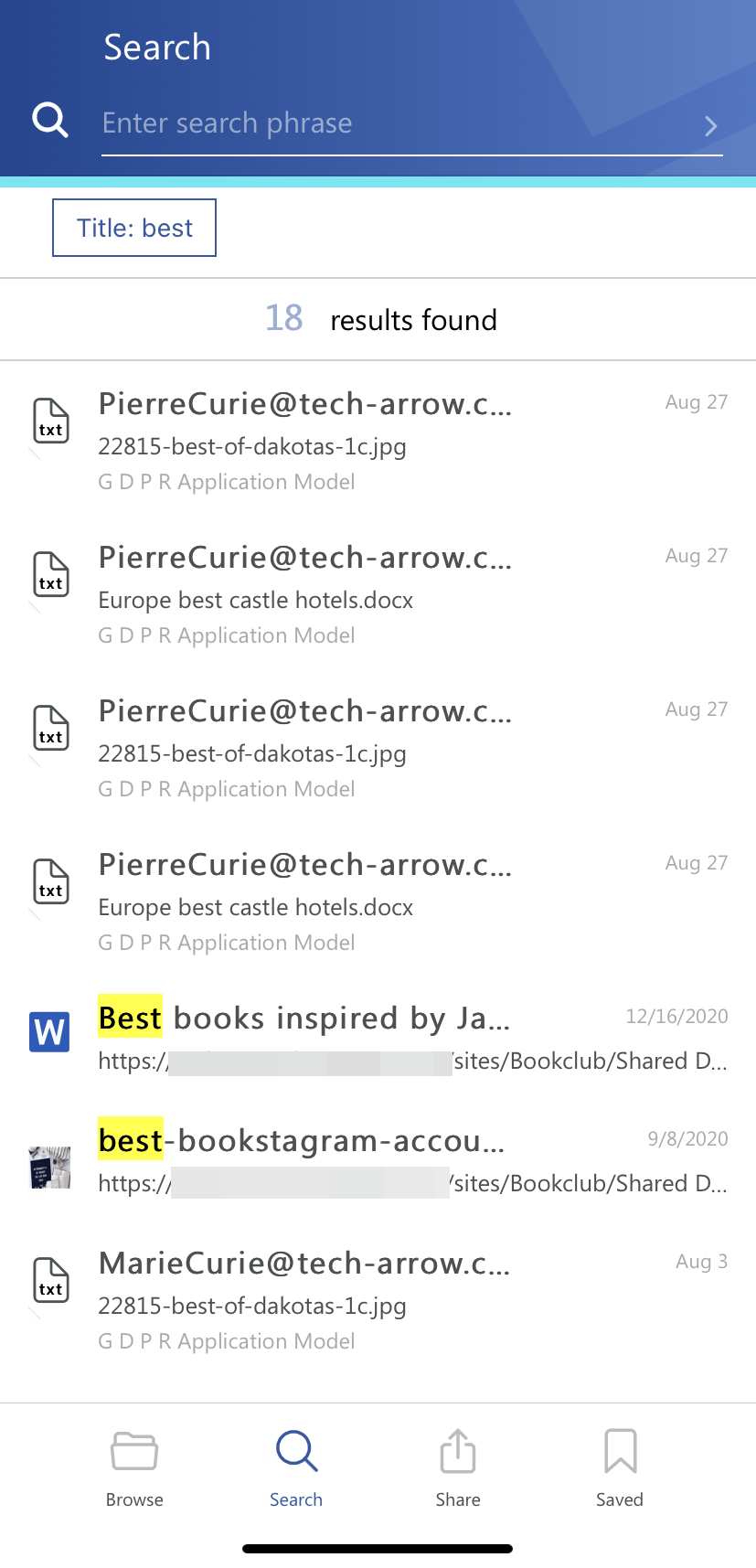 If the user enters a phrase, which isn't part of any item, the following error occurs: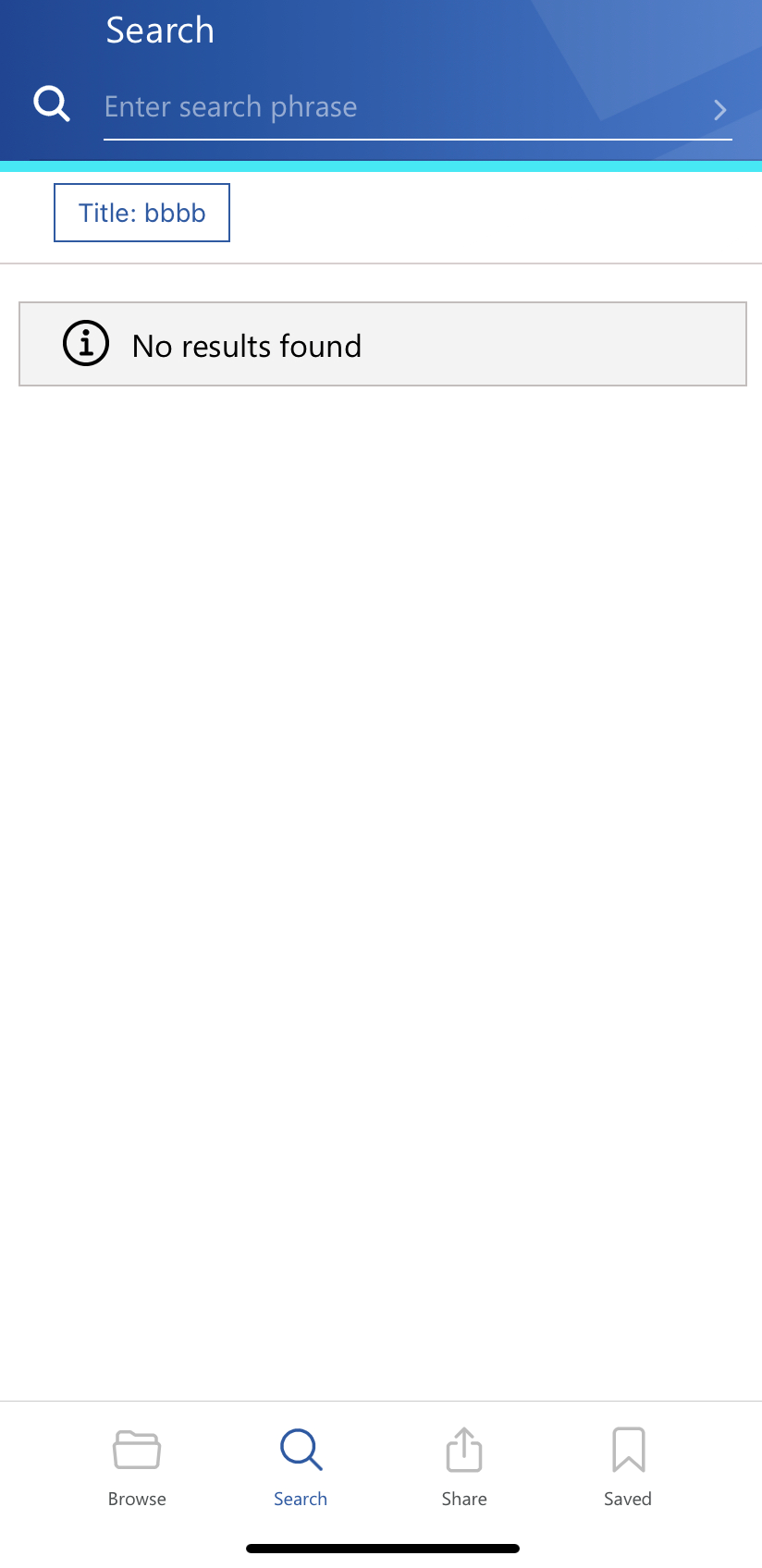 It is possible to see the search history and edit it. The user can also repeat any search by clicking on it in the search history.