3.
How to use the Remote File Archiver
In the lower right corner on the taskbar (sometimes it's needed to click on Show hidden icons), a blue arrow will appear – this is the icon of Remote FA. Click on it.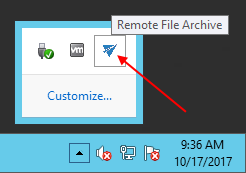 A pop-up window will open. Here it's possible to see the list of items archived by Remote FA (since we haven't archived any files yet, it is empty in our case). Click on the settings button to open the Remote FA settings. It is also possible to open the settings window by right-clicking on the icon and selecting Settings… in the context menu.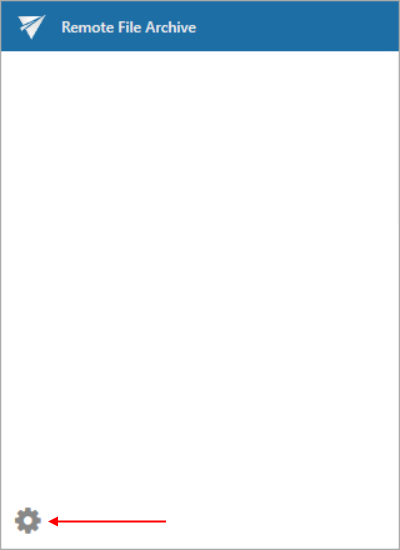 Note:
If you were previously logged in, but you logged out of the app, the login pop-up window will appear after this step. You can log in now or you can close the window. If you close it, you will be able to log in the way as if you were using Remote FA for the first time (read more about logging in in the section
Connection tab
). The app will open after this.