5.
Changing the settings of your sharing
Note: This works the same way for both compose mode and read mode.
If you forgot to add someone to the sharing recipient list, the sharing has expired, you want to change the recipients, etc., it is possible to change the sharing options directly in the app. First, click on Edit sharing settings.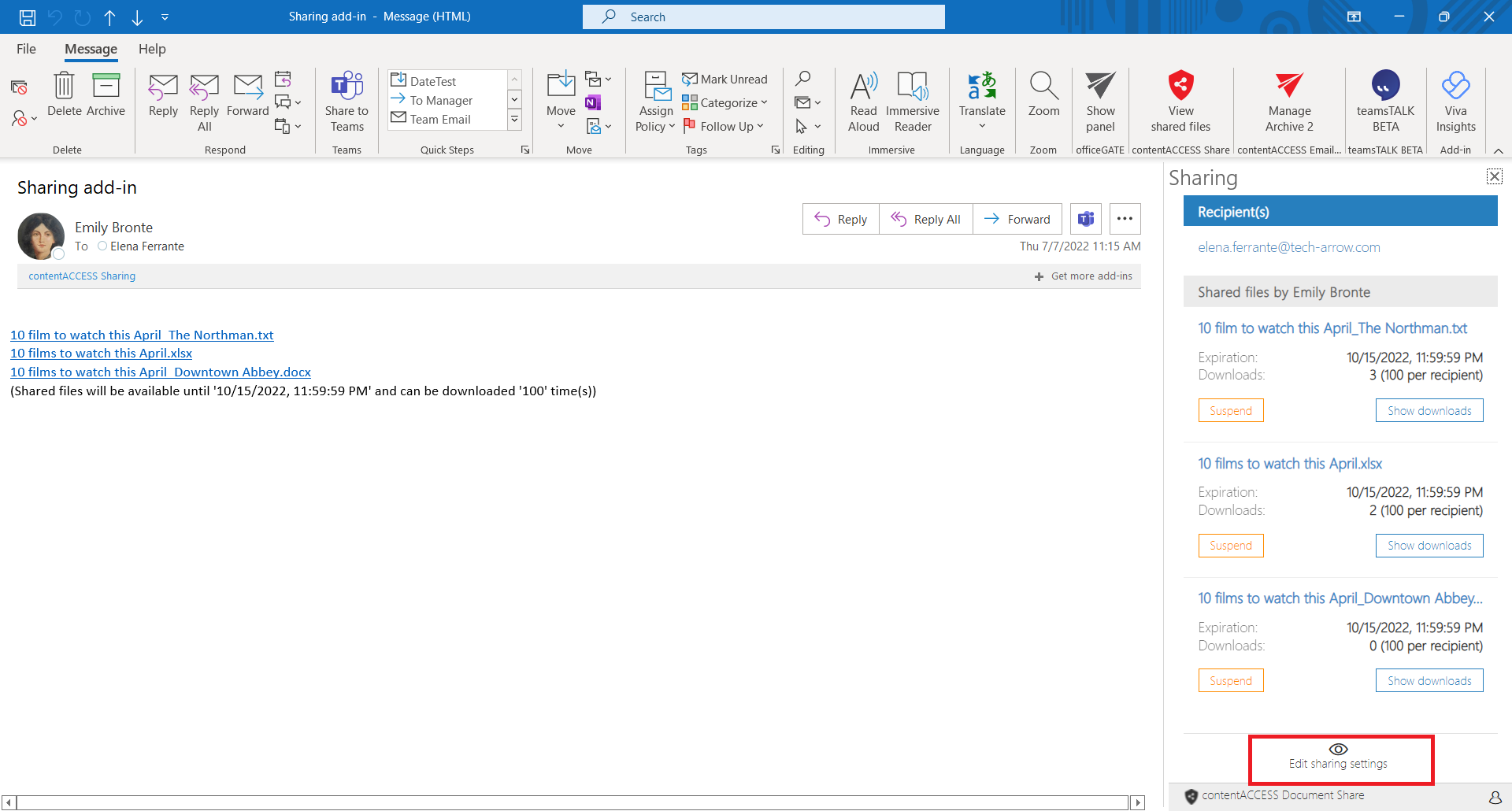 Now you can edit the settings of your sharing:
Sharing status
With this function, the owner (the user who shared the file) can stop the sharing of his file and disable downloading of the shared data by anyone else. He can also re-enable the sharing later. If a sharing is public and it expires or is suspended, even the owner won't be able to download the shared files.
Sharing audience
If you accidentally shared a file with everyone instead of just recipients, or if you want to make a file accessible for your organization, you can easily change the sharing audience with these buttons.
Recipients
If you wish to remove a recipient, click on the "X" next to his email address. If you wish to add a recipient, write his email address to the field and press Enter.
Expiration date
Simply pick a new expiration date from the calendar.
Download count/limit
Set the maximum amount of allowed downloads for the shared files.
Notify me about the downloads
You can get a notification when somebody (from the recipients' list, from your organization, or anybody else) downloaded the shared items. The notification email will contain the following information: who downloaded which item, when, and how many times.
Remember these sharing settings
If you want to use these settings as default (you won't need to fill them again during your next sharing), check the Remember these sharing settings checkbox.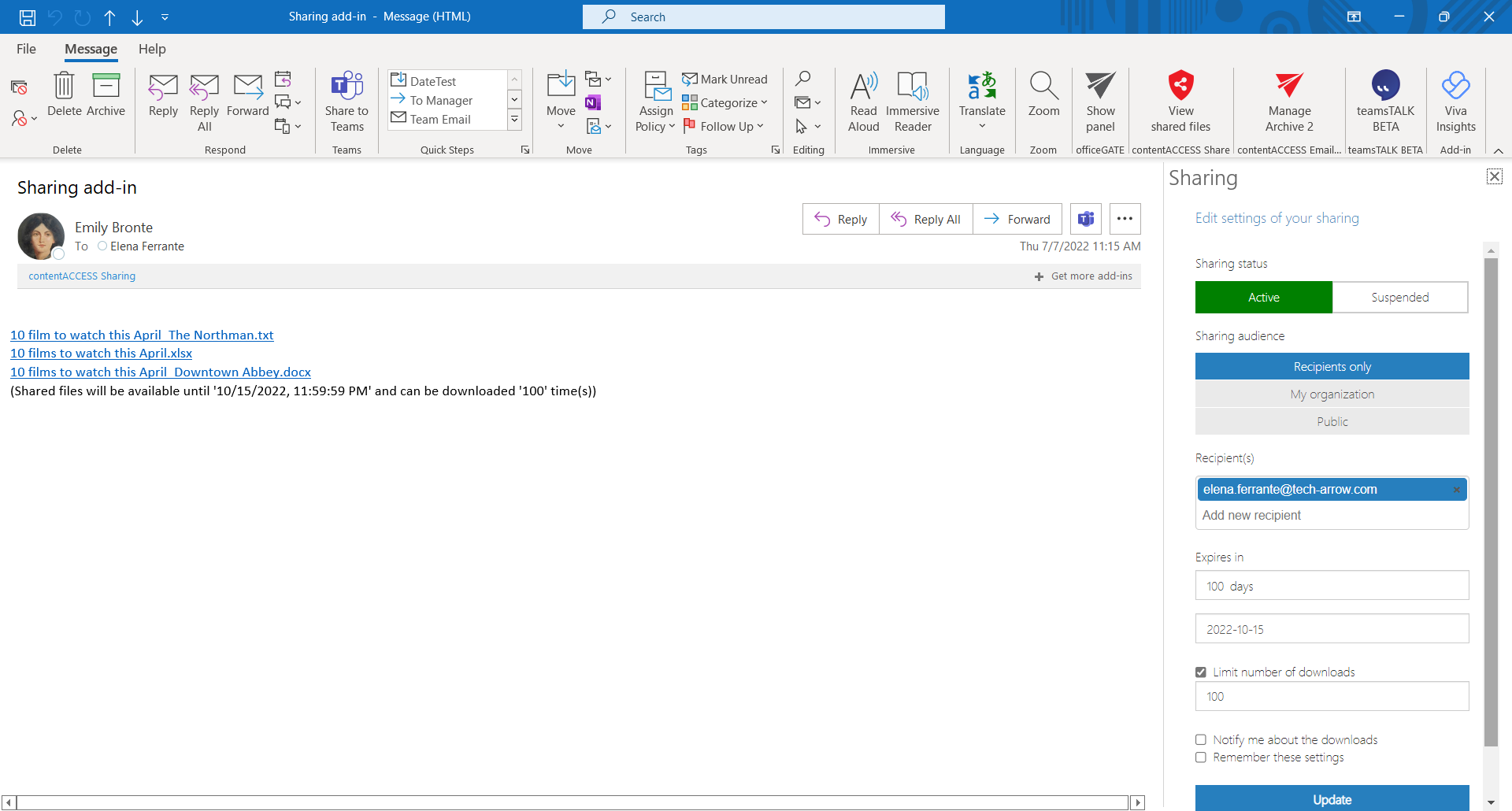 After the desired changes have been made, click on Update.
If a recipient doesn't have a contentACCESS account on the server the Sharing app is connected to, it will automatically also send an invitation to create one. If recipients haven't accepted the invitation or haven't received one yet, it is possible to re-send the invitation to all recipients (1) or only to selected recipients (2).