6.3.
Configure your Enterprise Vault settings
Further you need to configure the general Enterprise Vault settings. Click on "Settings" in the toolbar (see below):
Select "Enterprise Vault" in the tree view on the left side. The "Enterprise vault" tab of the right pane features the message retrieve URL.

Switch to "Message class filter" tab. Here you can exclude some message types from the scope of migration. Define the excludable message classes.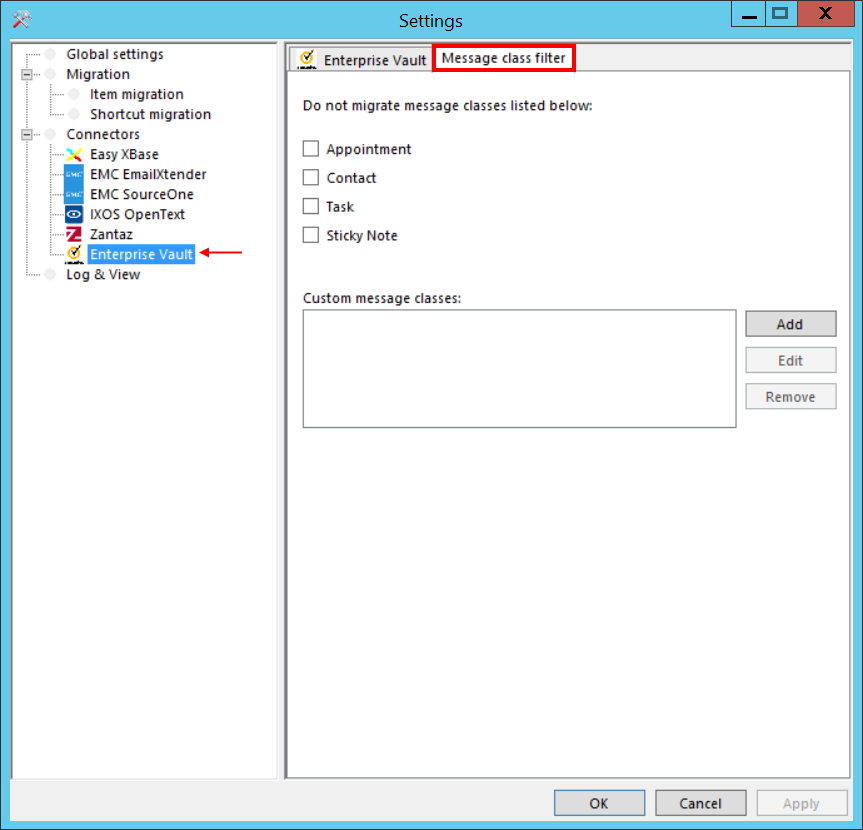 It is possible to add custom message classes.
The documents with these message classes are excluded from the migration, they do not get into the created PST files. You do not have to specify the exact message classes, you can use simple wildcards, too.
Custom message class format:
simple text – the message class contains the entered text
*whatever – the message class ends with the entered text
whatever* – the message class starts with the entered text
'whatever' – message classes exactly matching the text between quotation marks will be excluded