6.1.
Create a migration instance
On the new migration window choose the Basic migration version from the dropdown list, enter the name of the migration and select the source and target archive from the list:
Source archive: MAM
Target archive: Enterprise Vault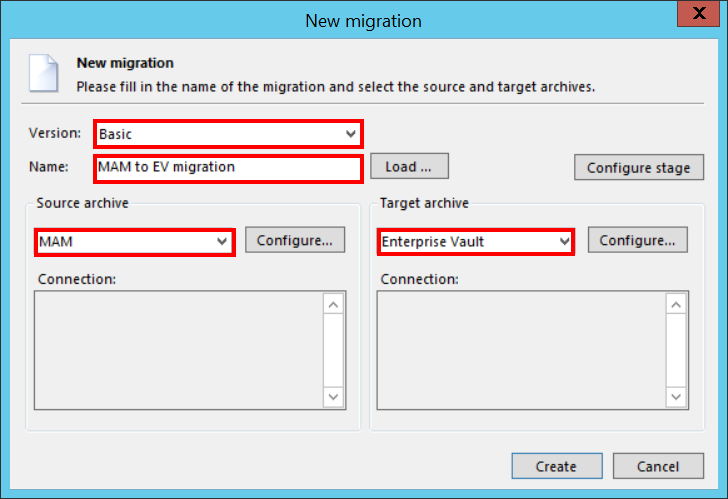 Configure stage: On the right side of the "New migration" dialog click the "Configure stage" button to set the migration date range. The migration will process only documents archived in this date range.
Note: The range depends on whether the source archive (MAM) is still archiving or is stopped. If it is already stopped, the default end date can be used. If there is still archiving going on, then choose today.
Important: The date range cannot be modified after the migration is created.
Click on the "OK" button to confirm your settings.