9.3.
EV Importer server is not running or incorrect communication Port number for the EV Importer service
No connection could be made, because the target machine actively refused it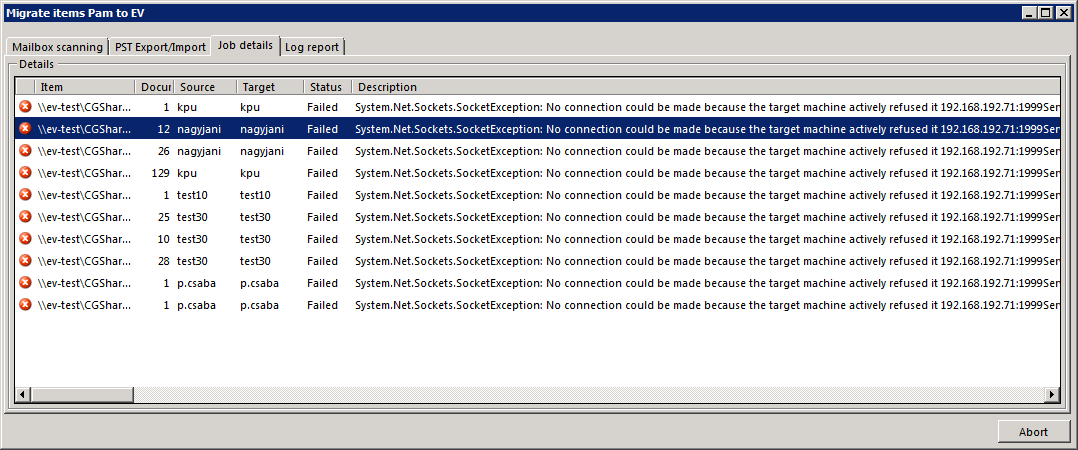 Solution: check if the "Port" is correctly configured and not blocked in Firewall. The dialog can be opened from the EV node's context menu in the Archive Explorer pane (via Properties):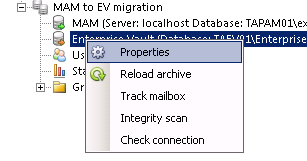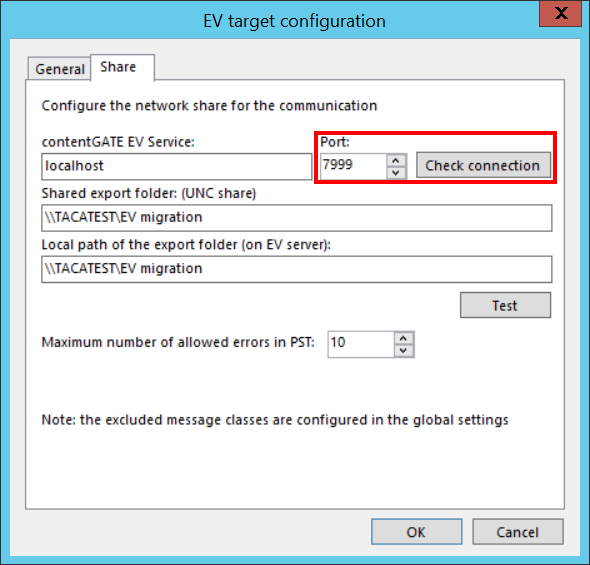 Check the EV Importer service state on the EV server. Start it if it is not running.