6.4.2.
Retention category mapping
It is necessary to map the MAM retention categories to EV retention category. contentGATE creates 2 retention categories and both must be mapped to something.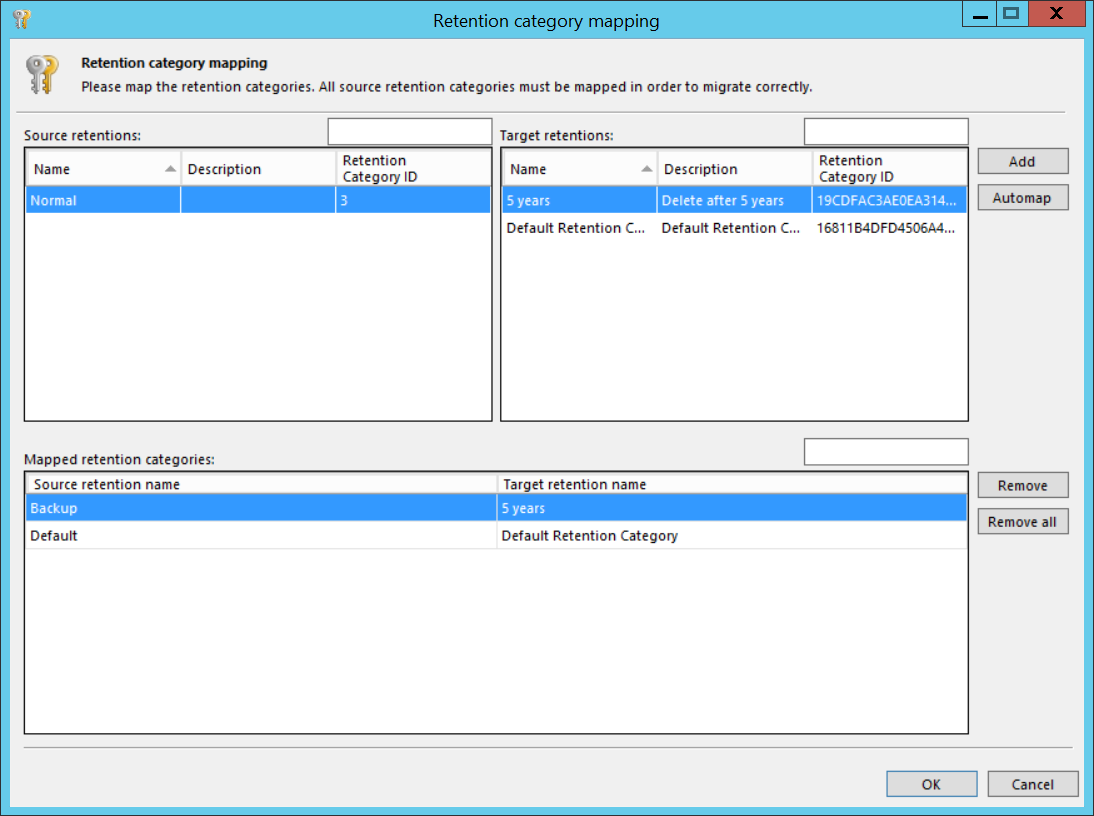 Example: the above picture shows 2 EV retention categories: 5 years and Default Retention Category. The "Default" category from MAM is mapped to EV category "Default Retention Category" and the MAM "Backup" category is mapped to EV "5 years".