9.1.
Shared folder not reachable
↑ Back to Top
The Export folder does not exist
Solution: check that the path to Shared folder is correctly configured in the EV target configuration dialog. The dialog can be opened from the EV node's context menu in the Archive Explorer pane (via Properties):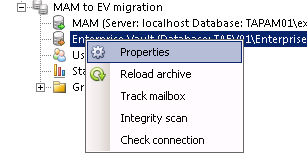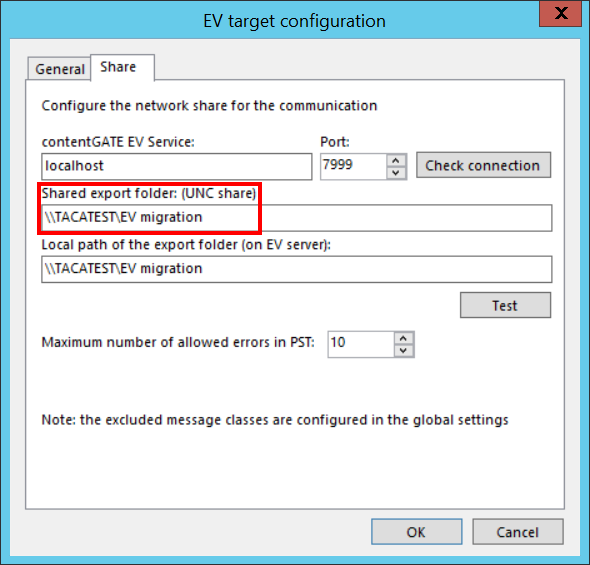 Try to open the shared folder from the contentGATE computer. Check the access rights on the EV server.