4.1.
Starting and configuring the EV Import service
The service can be started from Start menu ⇒ Services ⇒ contentGate EV Importer: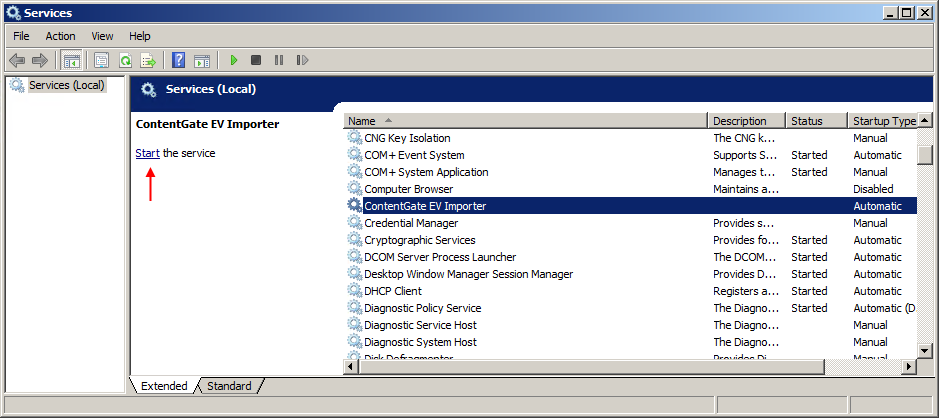 By default, the EV Importer service installs with the Local System account. This account cannot access the EV shared folder where all files (XML, PST, log files) are stored, so an applicable user must be configured. In the service context menu click on "Properties":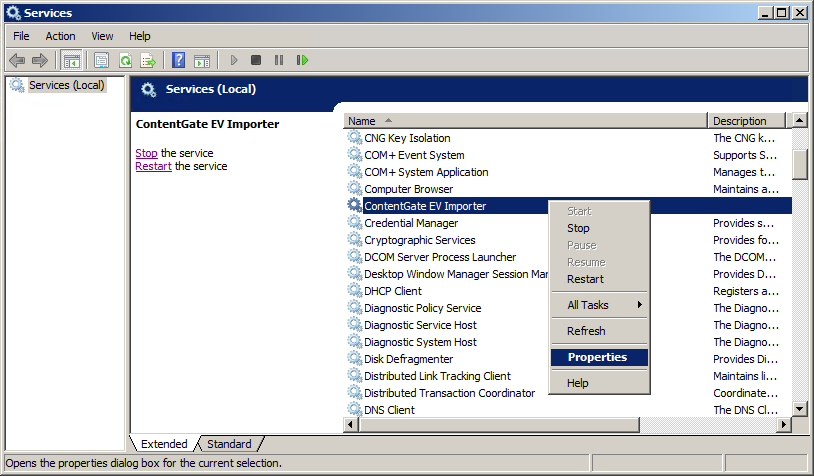 In the show-up dialog open the "Log On" tab and switch to option "This account". Specify the applicable user and his credentials and click on "Apply".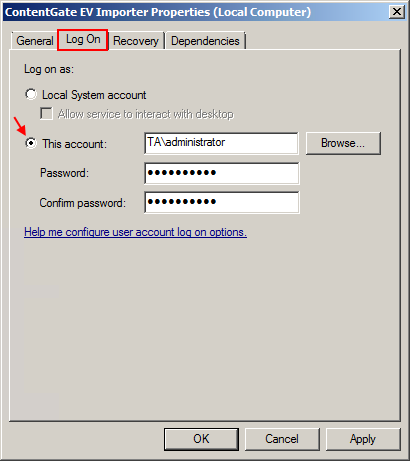 You will be prompted to stop and restart the service to apply the new user account: