9.
Tasks supported by entities (models)
The tasks that are supported in contentWEB are entity-specific. The available tasks can be triggered using the appropriate toolbar buttons located above the items grid. There are 6 different tasks that can be run using these buttons, namely:
Refresh – the button is used to manually update the item list;
Export to PST – exports selected mailbox items/folders or all items of the selected folder into Outlook PST format;
Export to ZIP – exports selected items/folders or all items of the selected folder into a compressed ZIP format; emails are saved as MSG files and are compressed to ZIP format
Create report – creates a XLS file containing a list of the selected files and their details
Recovery – recovers selected items, folders or the whole folder structure, if they were deleted from the original location (either from the mailbox or from the file system)
Delete – allows to mark/unmark documents for/from delete
Legal hold – allows to create a legal hold case, where the user can put documents afterwards. Documents which are under a legal hold case can't be deleted from the system until the legal hold case expires.
Toolbar buttons are available from the search page, too.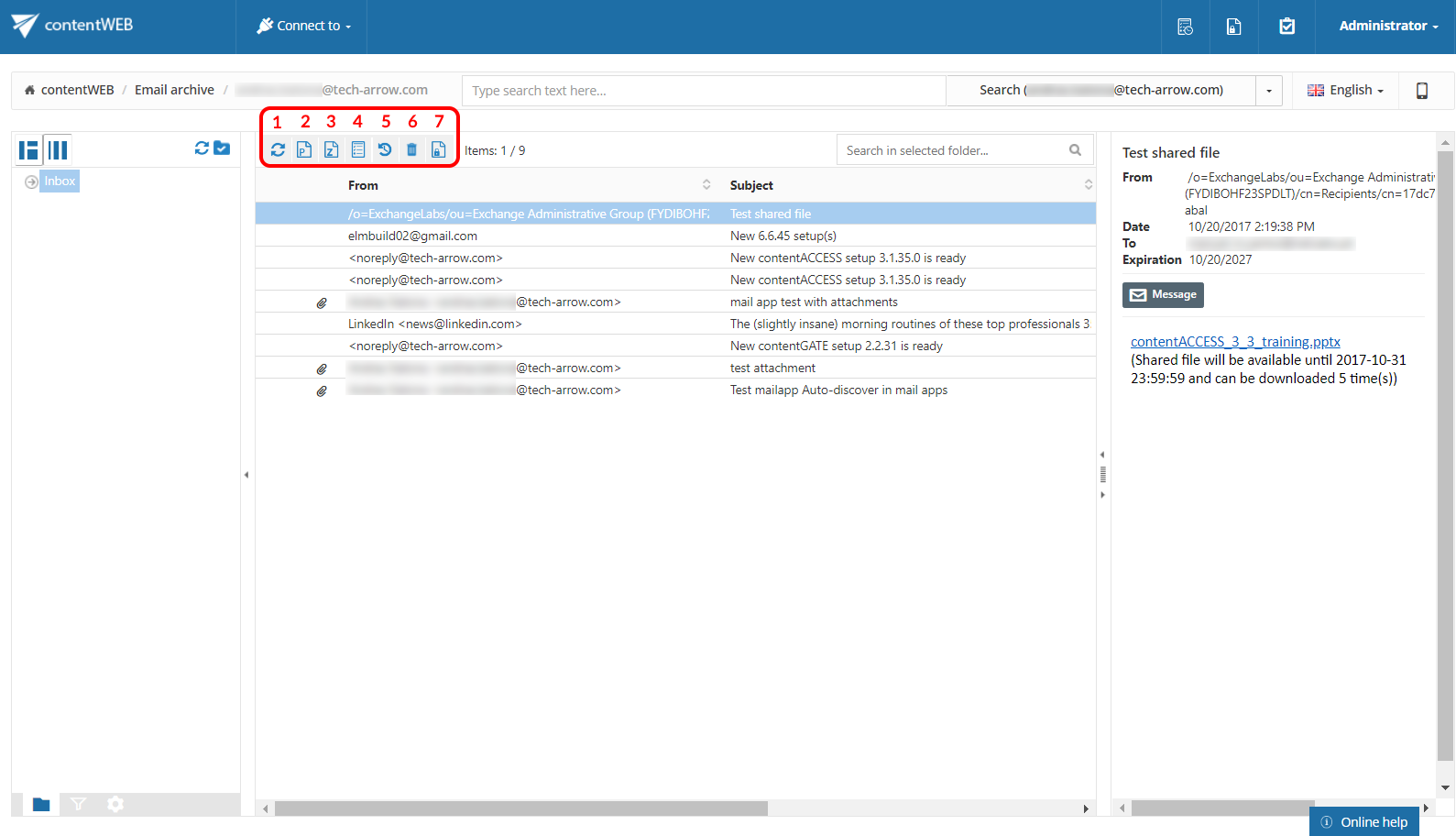 Screenshot: Toolbar buttons used to trigger Email archive tasks