3.
Launching officeGATE
To launch and display officeGATE, open MS Outlook and click on the Show panel / Hide panel (

) button. By clicking the button again you hide the officeGATE panel.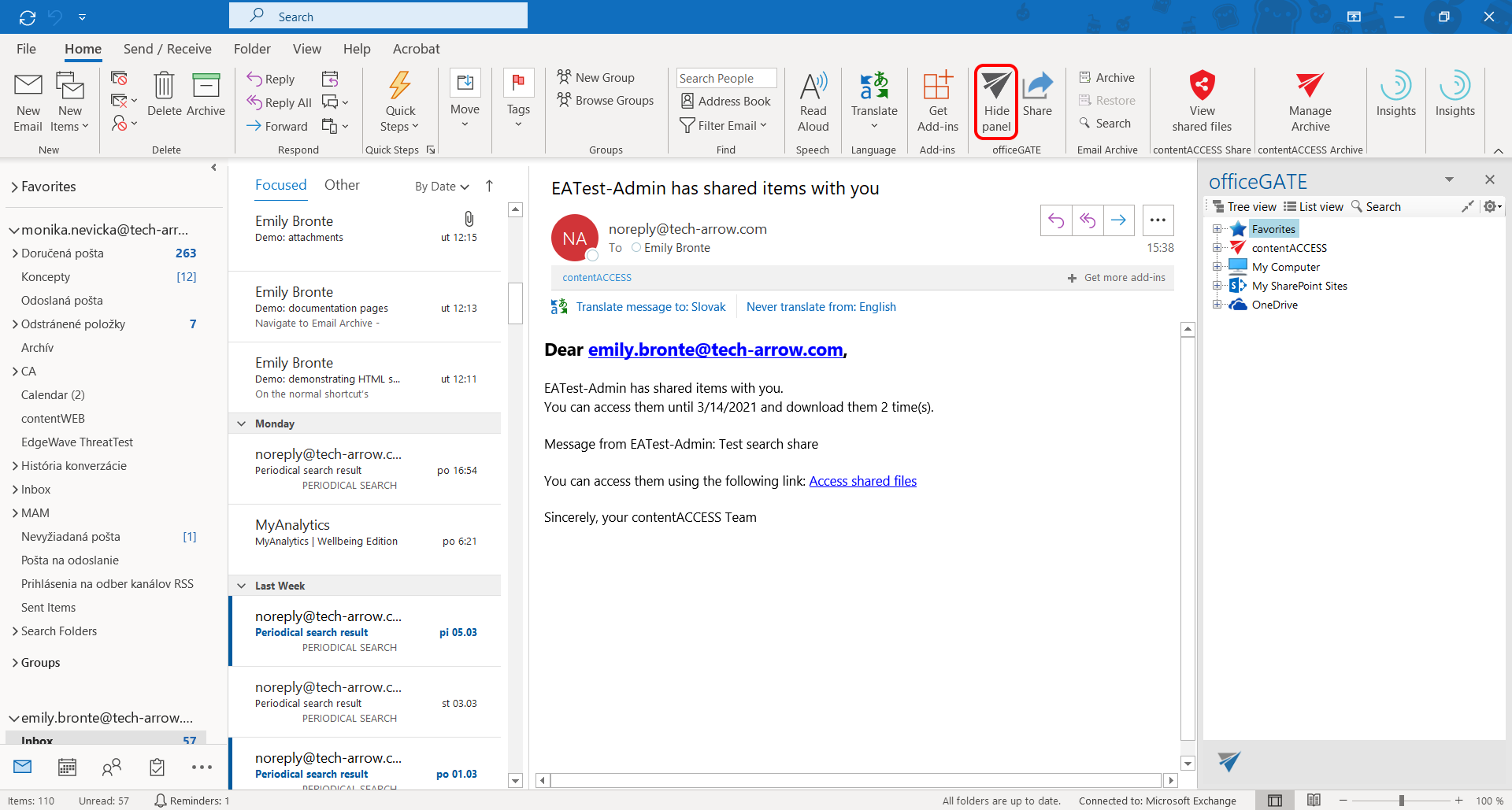 The officeGATE panel can also be accessed in a compose e-mail message window. To show it, click the officeGATE button (

) in any message.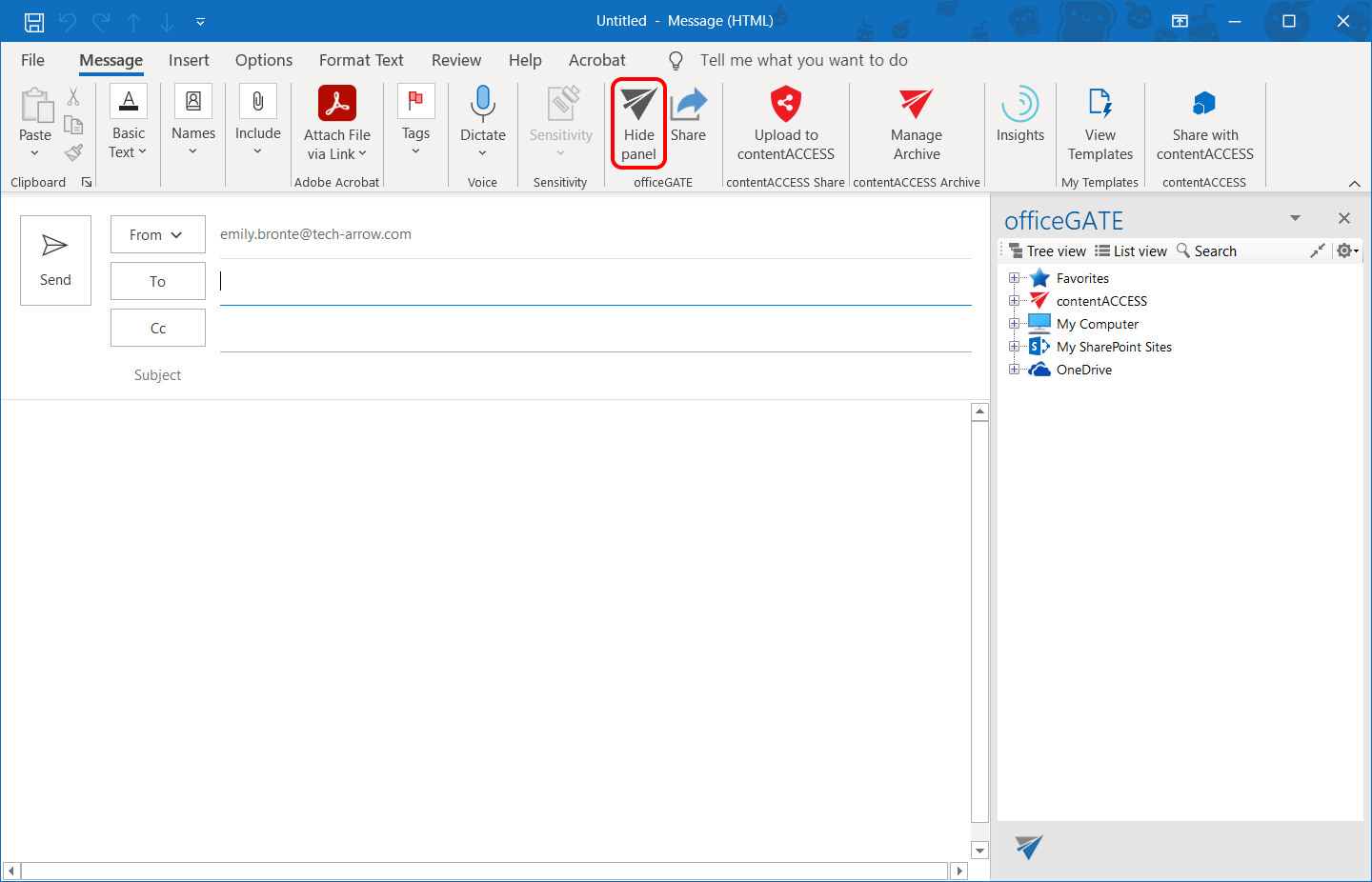 Note: In case you have troubles with displaying officeGATE check section Troubleshooting.