8.6.
Handling emails – archive, restore, search
It is possible to archive, restore and search your archived emails directly from your MS Outlook.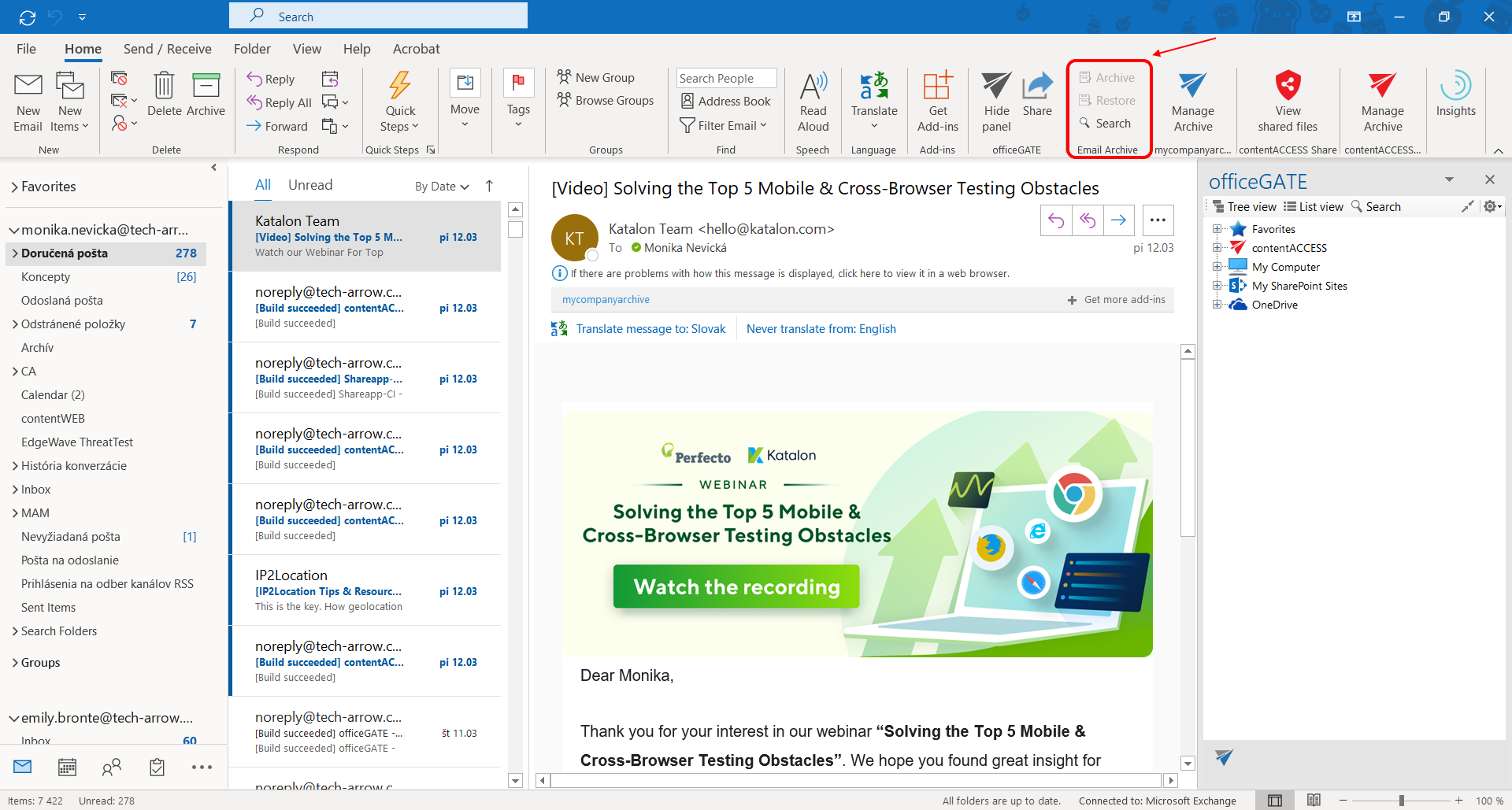 If you want to use this function, the following steps must be completed first:
officeGATE must be connected with contentACCESS
Email archive must be configured for the selected mailbox
Email archive job must be run at least once before for the mailbox
The signed in user must have the following permissions allowed in his role in contentACCESS
If the mail has been archived before, the option Archive will be disabled and Restore enabled (screenshot A). If the mail hasn't been archived yet, the Restore option will be disabled and Archive enabled (screenshot B). When archiving an item, properties set for the mailbox in the Address book will be applied to the mail.


Screenshot A

Screenshot B
Note: For more information about email archiving and restoring, please check these sections : archive, restore.
Note:
The
Split attachments
option is active (checked) by default. That means that the body of the email and the attachment are stored separately. If the email message containing attachments has been archived by a job, where this option
was not checked
, our apps (MailApp,
officeGATE
,
contentACCESS Mobile
) will show 0 attachments. However, if you open the original email, the attachments are shown.

If this option was checked, but the email was containing embedded email (.msg attachment), this embedded email won't be displayed between the attachments in our apps.
If you want to search for emails, they must be archived and processed by the indexing job before. After clicking on the Search option, a pop-up window opens.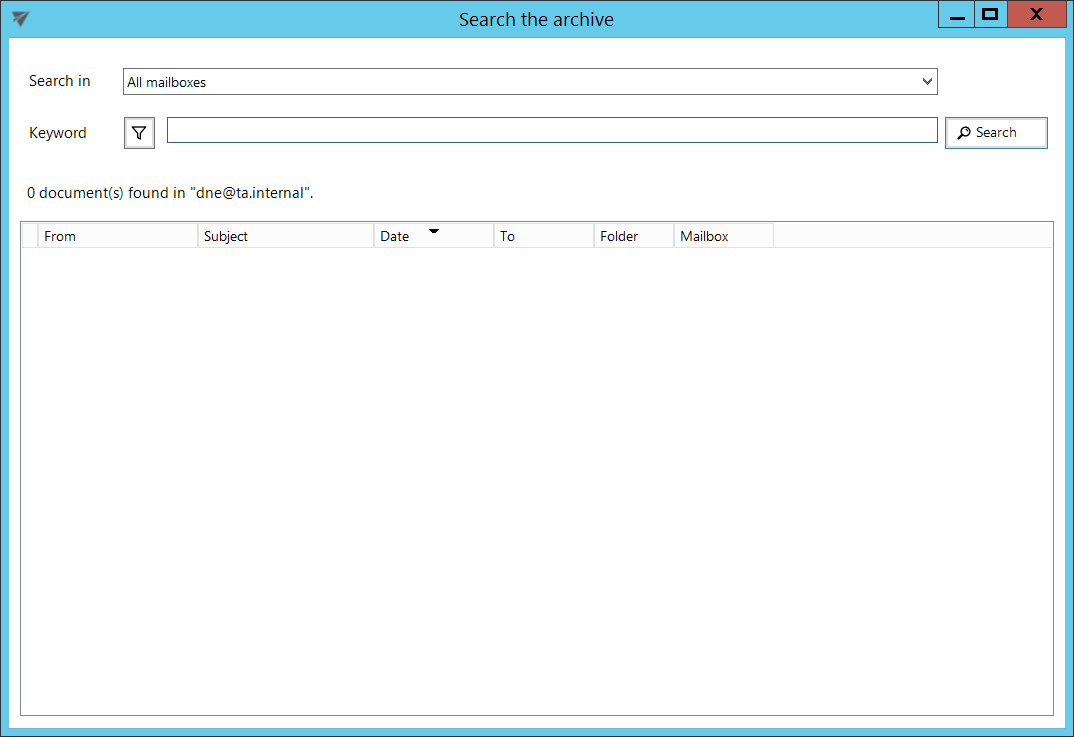 In the Search in dropdown list, it is possible to select from the following options:


To specify the properties to be searched for, click on the

Search refinement icon.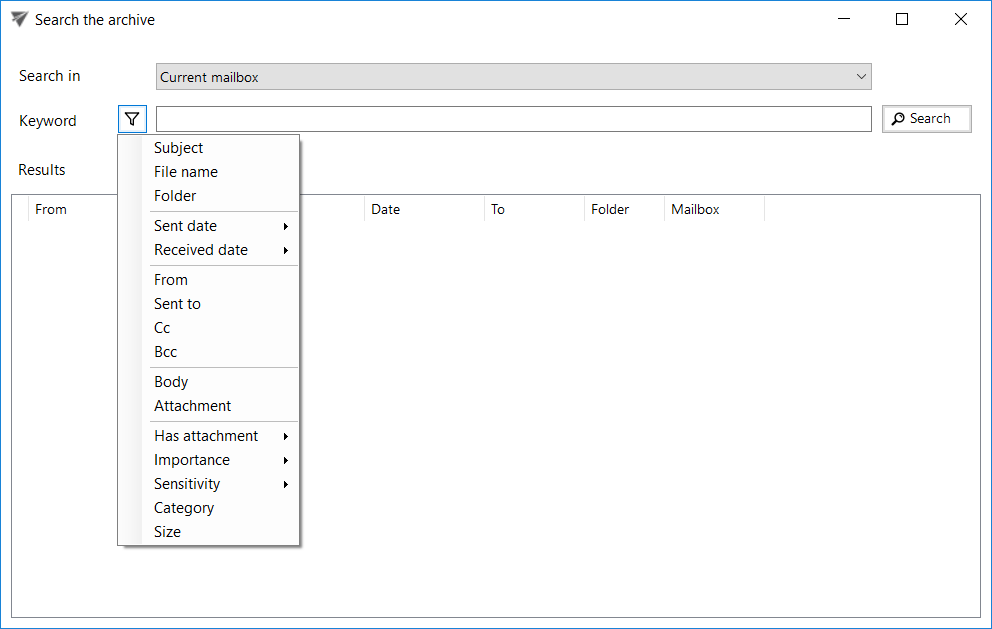 After clicking on an option, it will be added to the Keyword list and you can define it.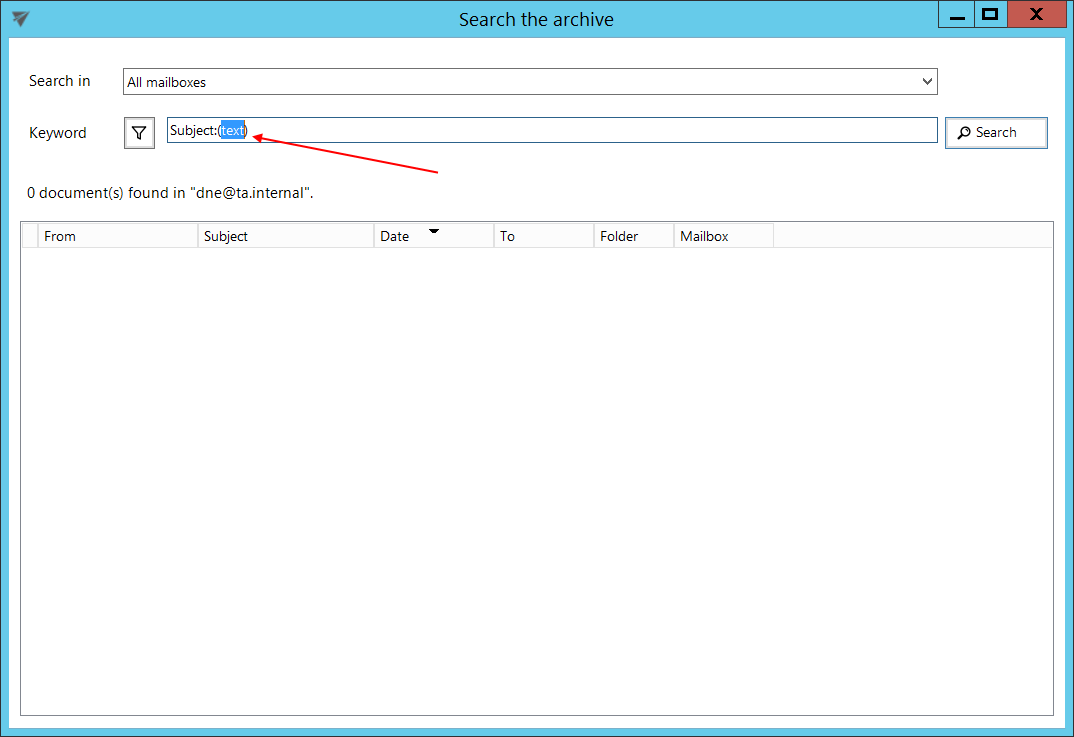 Sent date, Received date, Has attachment, Importance and Sensitivity do not need to be specified manually, you can choose one from the predefined options.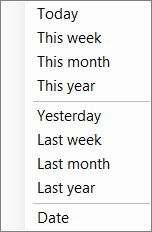 Screenshot : Sent date/Received date options

Screenshot : Has attachment options

Screenshot : Importance options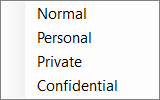 Screenshot : Sensitivity options
It is possible to sort the search results by sender (from), subject, sent date (date) or recipient (to).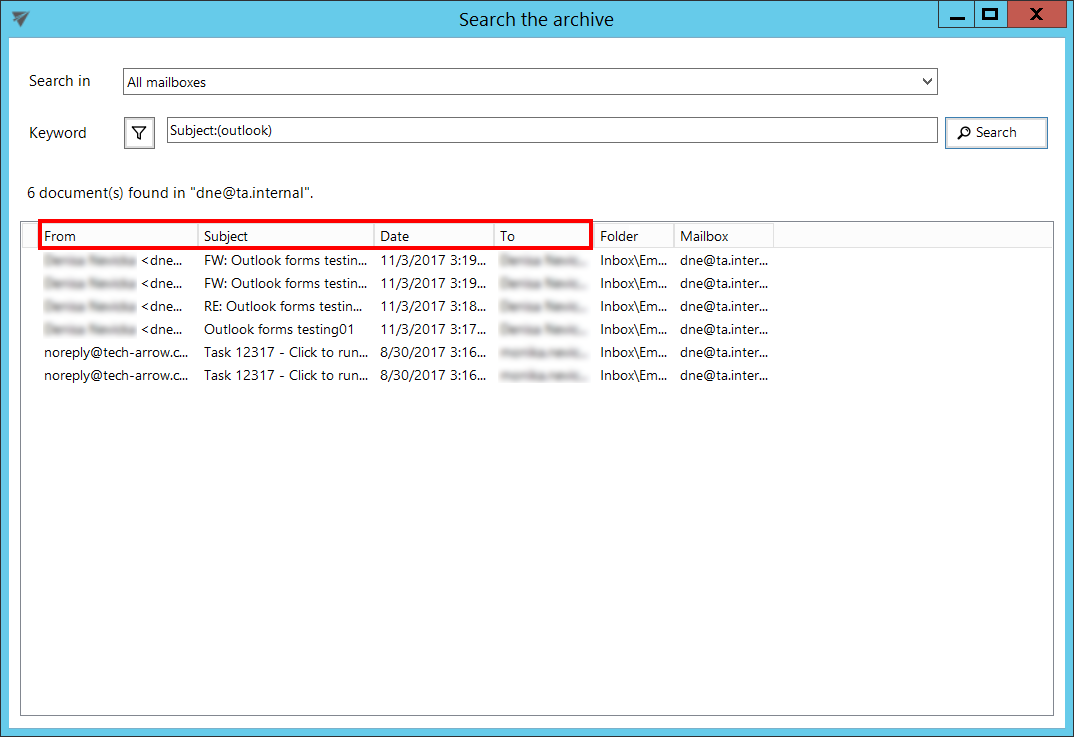 It is possible to process the search results further using the context menu.