8.5.3.
Manual email archiving using contentACCESS
Drag&Drop function may be very useful if the user would like to archive emails into contentACCESS manually. Simply Drag&Drop the desired email from your MS Outlook into the email archive folder (under contentACCESS node) and your message will be automatically archived.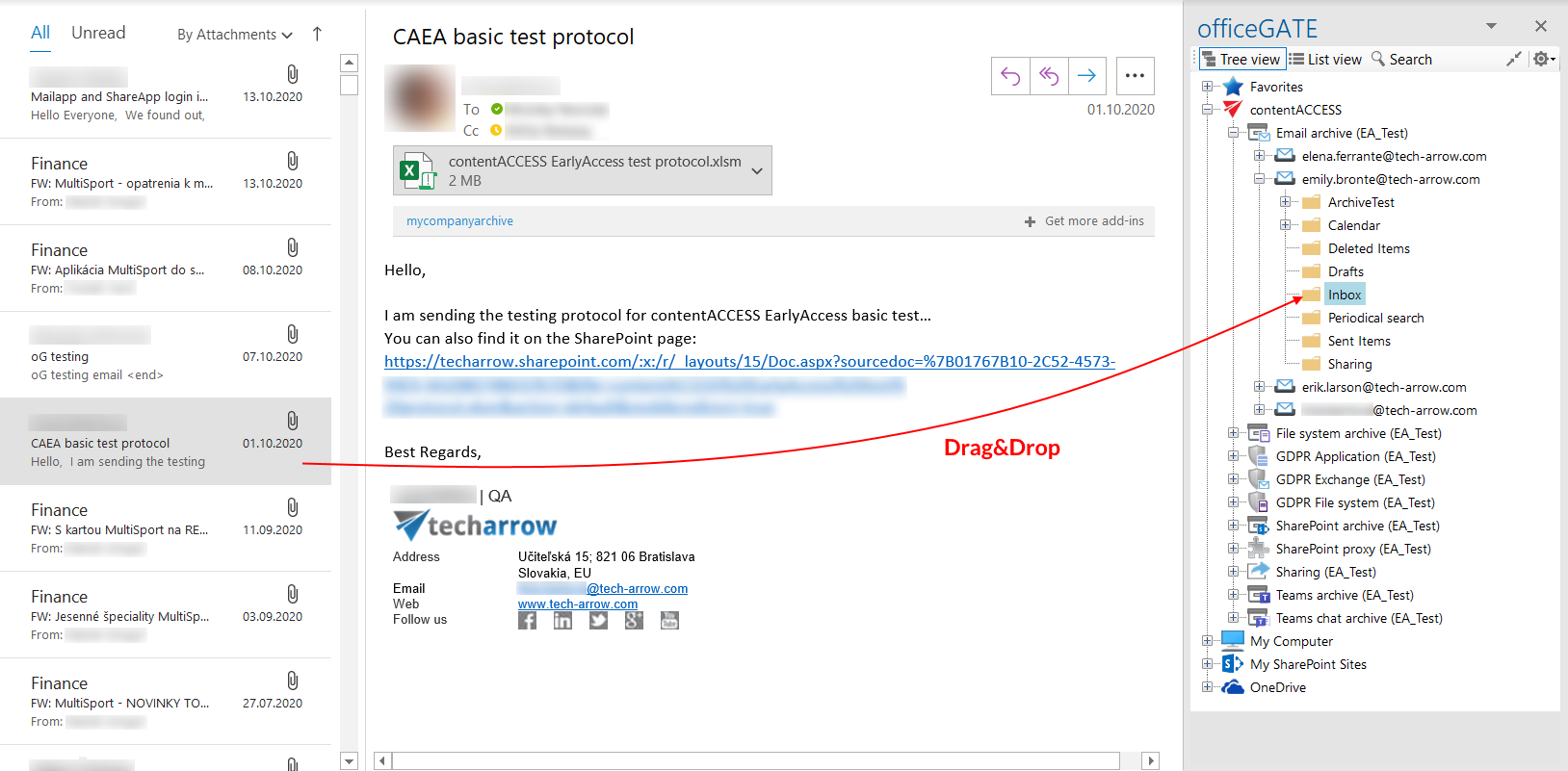 If the email has been already archived and the user drops this message to officeGATE, the application will warn him about that. The user will be asked, if he wants to archive the original email instead.