3.
Starting the app and logging in
Find the downloaded app on the toolbar. Click on the icon and open it. If you pin the teamsTALK add-in, the app will be opened automatically the next time you open Outlook. Also, it is highly recommended to pin the app, so it will not hide when a different email is opened.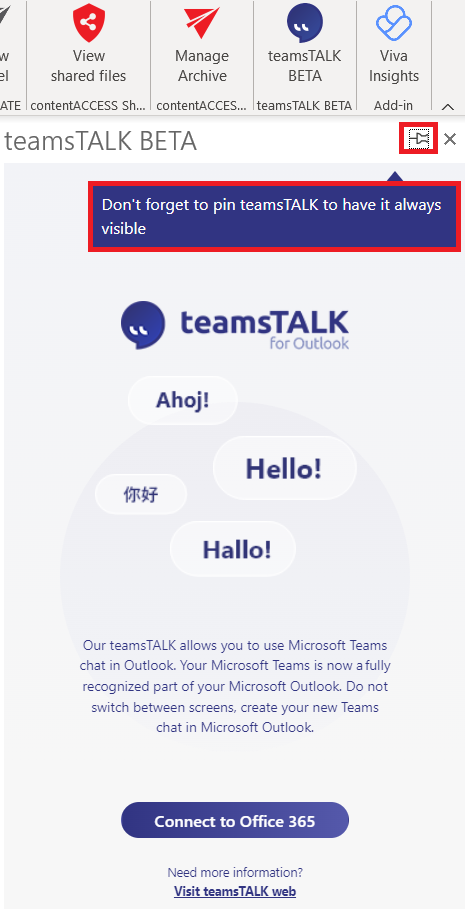 After the download, log in with your Office 365 account (O365 Business subscription). No new password requirements or email address is needed. Enter your current credentials and log in. After entering the credentials, you will be redirected to a Microsoft window where a permission request needs to be accepted. You will be redirected back to the app, where you can start using the app by activating the license key, or you can get your free key.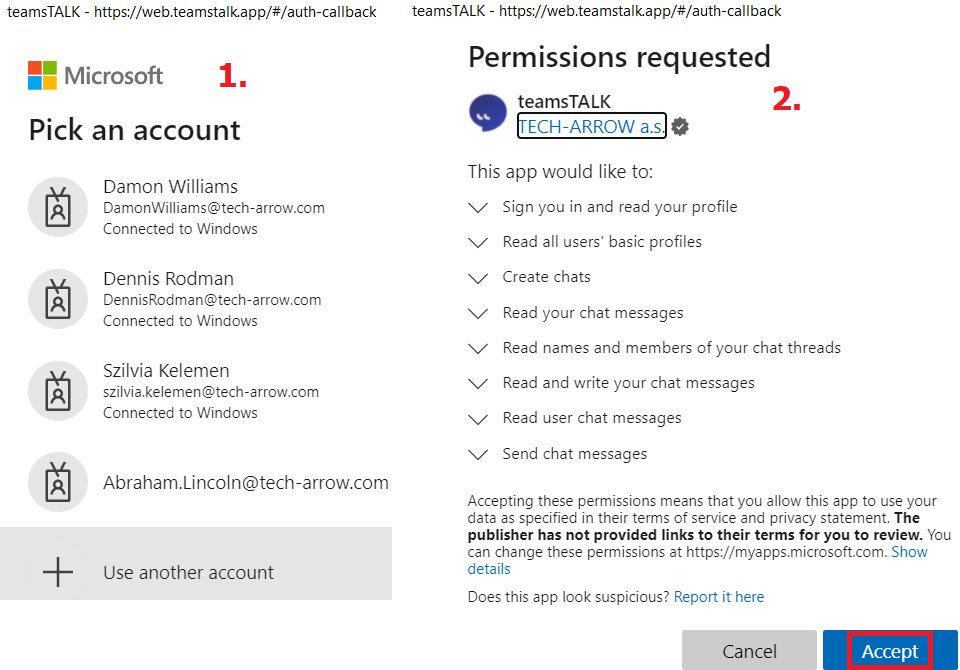 If you don't have a license key, click on the "get your license key" button. The free license requires registration into the TECH-ARROW store. The registration requires a username (which will be automatically prefilled with your O365 email address) and a password. The password can be anything, but make sure to remember it. Also, it is not recommended to use the same password in two/multiple places, so we suggest using a different password from the O365. After the registration, agree with the terms and start your trial or go to the store and buy the version you need. You can also manage your license key and subscription on the License Management page.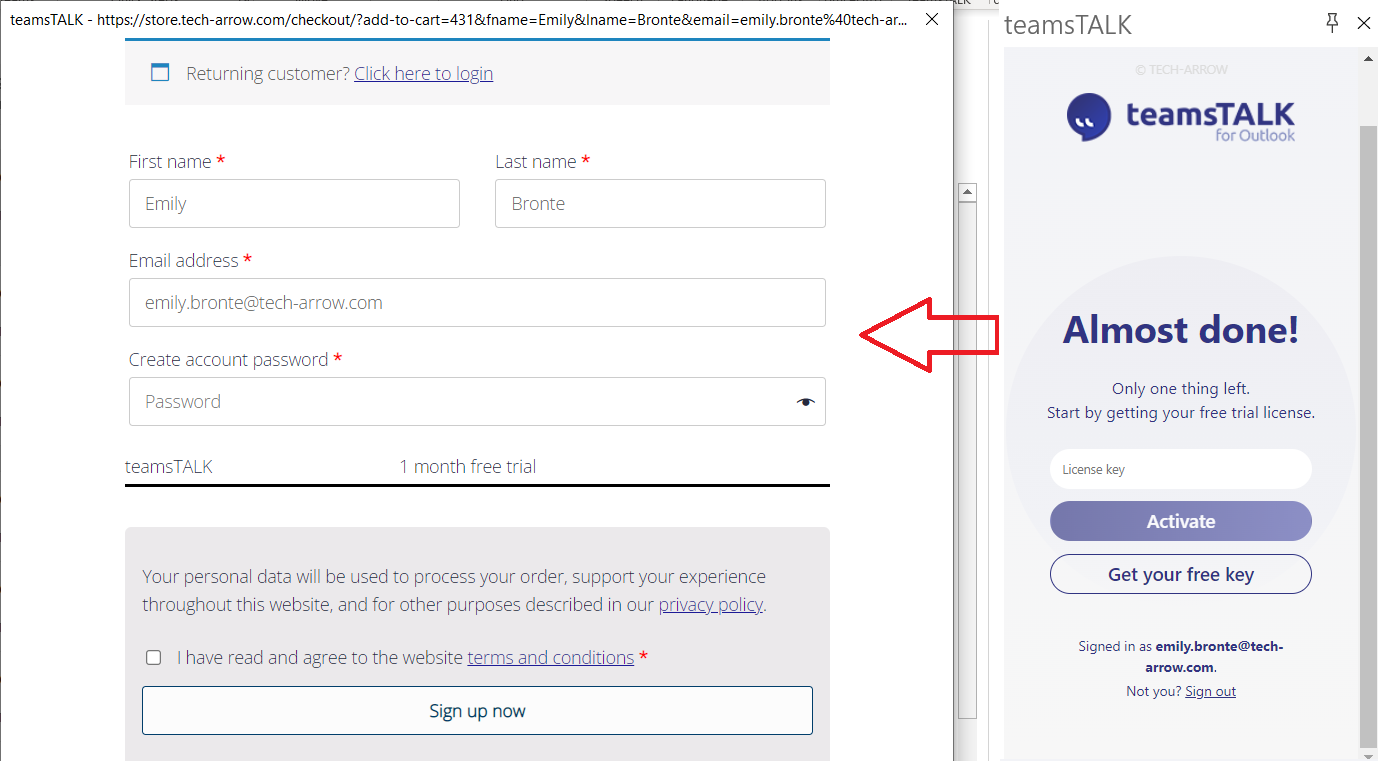 Now you can start chatting!