4.1.8.
GDPR Exchange
When viewing a GDPR Exchange, the following properties can be seen:
Flag (primary icon) – flags have to be previously set on the server (for example: attachments, categories)
Email preview
Sender's email address (or the sender's name)
Email subject
Sent date of the email
After clicking on an email, a more detailed view opens.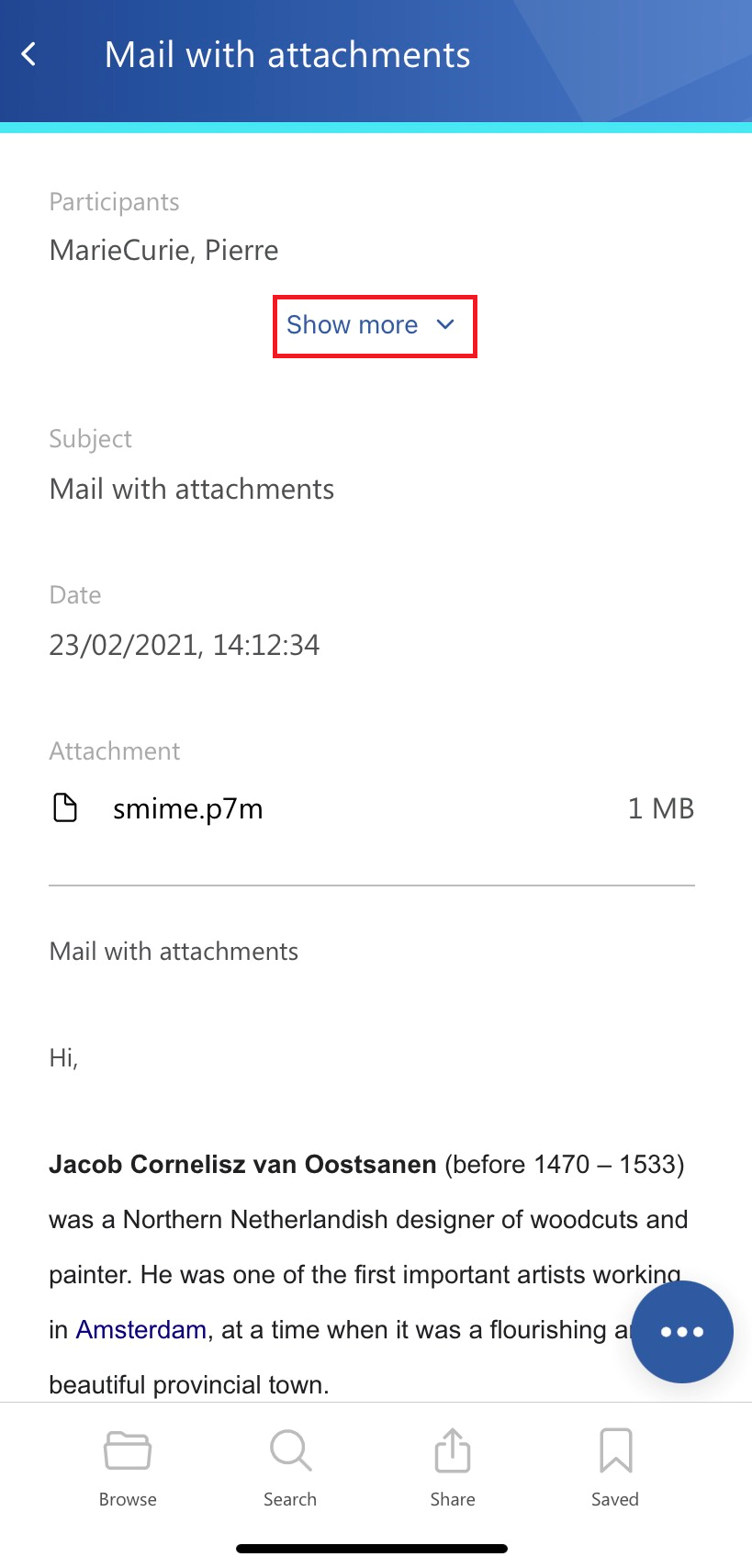 By clicking on the Show more, the user may look at more information about the participants (sender/recipient) and the attachments (if there are multiple attachments). The attachments can be opened from the attachment list by clicking on the title.
The context menu of the email allows the following actions: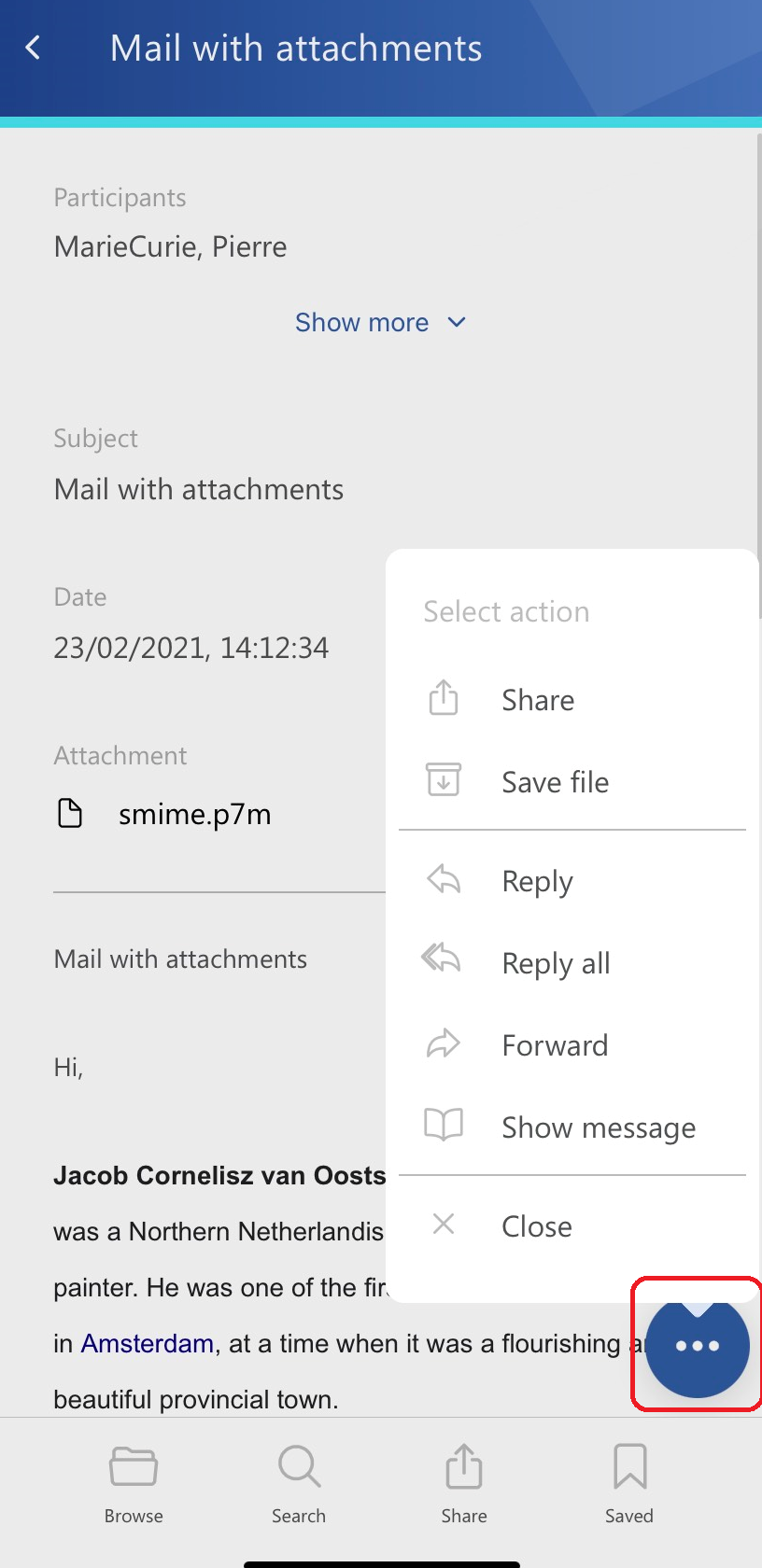 Share
Save file – saves the email to the internal storage, the email will then appear on the Saved page
Reply
Reply all
Forward
Show message – only the text of the email will be displayed
Close