7.1.
Data migration
Before you start the process, you can check again the migration settings summary in the "Migration start" window.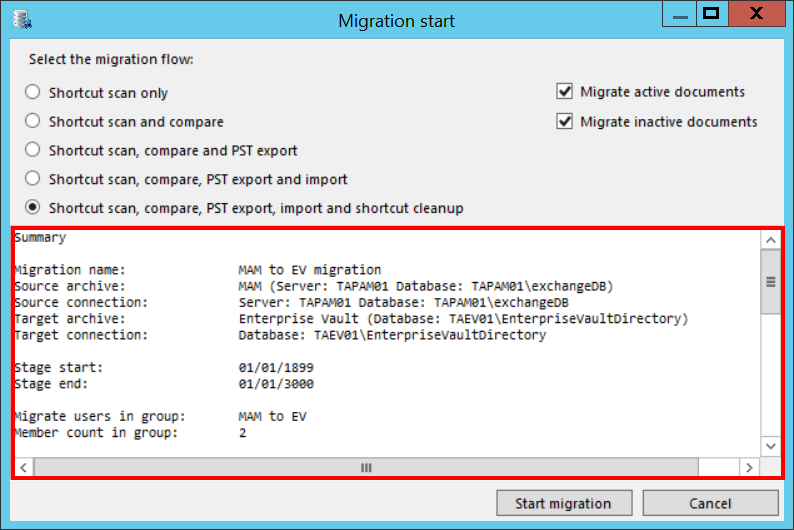 There are 5 steps to complete the migration.
Shortcut discovery (shortcut scan)
Message categorization (shortcut scan and compare)
Message transformation and export (shortcut scan, compare and PST export)
Import (shortcut scan, compare, PST export and import)
Shortcut cleanup (shortcut scan, compare, PST export, import and shortcut cleanup)
Before the migration starts, it is possible to select the steps to be taken by marking the appropriate radio button in the dialog. These steps are performed for each mailbox separately and are performed sequentially.
Technical details:
All files (xml, PST, log, etc.) used in the migration process are stored in a user-defined EV shared folder and its subfolders.
The EV shared folder is configurable in EV target configuration (described in section Configure your source (MAM) and target (EV) archive) and called as
Example: \\ev-test\CGShared\.