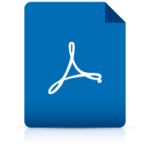 Download WinShortcutter Manual as PDF
3.
Installation
WinShortcutter is easily accessible from the WinShortcutter site directly. This installer will guide you through the entire installation. You will need administrator rights to install the package. The package consists of 2 parts that will be installed in fixed locations:
/Application/TECH-ARROW's WinShortcutter.app
/Library/PreferencePanes/TECH-ARROW's WinShortcutter.prefPane
Note: When you configure a WinShortcutter, the .plist file containing the configuration is saved here: /Users//library/preferences/com.techarrow.WinShortcutter.plist. This information is valuable for individuals seeking to distribute the configuration to more users.
The installer will remove older versions of TECH-ARROW's WinShortcutter (especially Library files).
To uninstall, simply remove these files.
The installation package can be opened by double click or with the right button, then select "Open".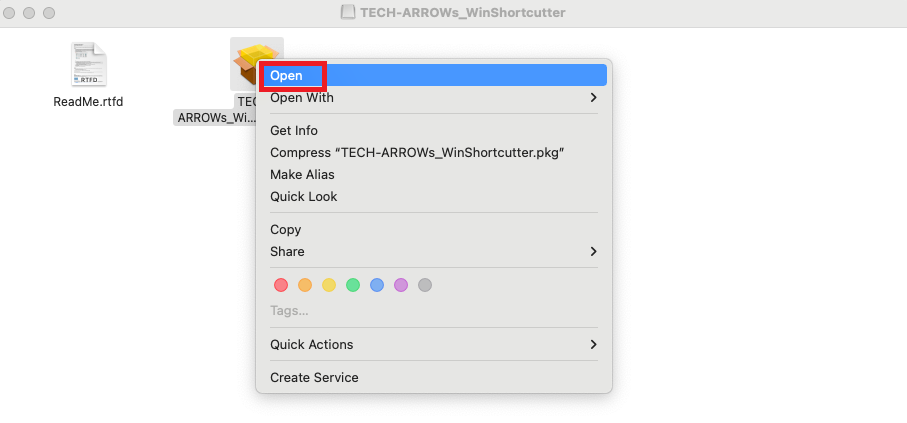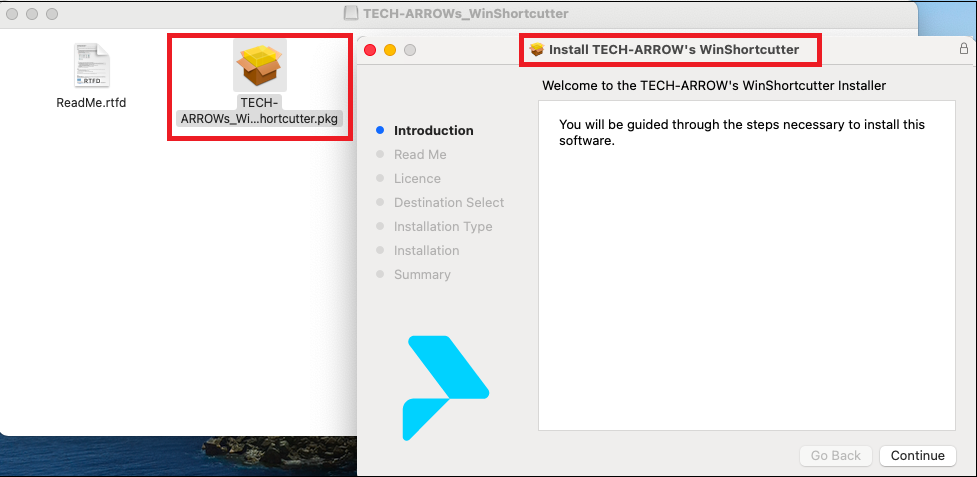 Please note: You have to allow applications from identified developers in order for TECH-ARROW's WinShortcutter to work. Set "Allow applications downloaded from:" to "Mac App Store and identified developers" in the Security & Privacy System Preferences. You will need administrator rights to do this.
When the installation process is completed, you need to add the purchased license key to the System Preferences page, or you won't be able to open the shortcuts. You can purchase the license key from the Teach-Arrow Store. For more information about the System Preferences page and the required settings, refer to this section of the manual.
Note: If the System Preferences window is open during the installation, then the WinShortcutter icon will not appear automatically in the tab. You need to close this tab before the installation or refresh it by closing and reopening it after the installation.
For more information about the download and installation process, check out the following tutorial video: WinShortcutter: Download, installation and tool set-up.
WinShortcutter has tutorial videos for an easier understanding of the product features, functions, and installation process. The videos are available on TECH-ARROW's YouTube channel.