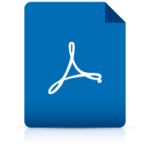 Download WinShortcutter Manual as PDF
3.
Installation
You will need administrator rights to install the package. The package consists of 2 parts that will be installed into fixed locations:
/Application/TECH-ARROW's WinShortcutter.app
/Library/PreferencePanes/TECH-ARROW's WinShortcutter.prefPane
The installer will remove older versions of TECH-ARROW's WinShortcutter (especially Library files).
To uninstall, simply remove these files.

Note: You have to allow applications from identified developers in order for TECH-ARROW's WinShortcutter to work. Set "Allow applications downloaded from:" to "Mac App Store and identified developers" in the Security & Privacy System Preferences. You will need administrator rights to do this.