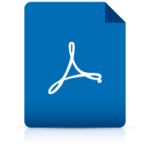 Download WinShortcutter Manual as PDF
7.
Troubleshooting
The vast majority of the problems that you might face during working with WinShortcutter can be solved with nothing more than a few minutes of your time. Section Troubleshooting takes you through the typical operating system problems teaching troubleshooting techniques to decipher any problem and giving you the skills you need to solve them.
Here you can find some typical problems that might occur and the solutions to them:
For example, you receive a file link in an email, but nothing happens when you click on the link. In this case, you need to right-click on the link -> Services -> Open as Windows Link. If the service is not displayed in the context menu, you need to enable it. For more information about how to enable the service, read section TECH-ARROW's WinShortcutter Service.
For example, you have a .lnk file (Windows link file), and you try to open the link by double click on MAC, but nothing happens. The cause of the issue can be the following: the link on a Windows machine is pointing to drive F (mapped shared folder on a server), and the same shared folder is accessible from the Mac on server "ABC". To open the shortcut, the mappings need to be enabled, and one map needs to be created to convert F: in the link's path (Map from) to the server's name, ABC (Map too). For more information, read section Mappings.
WinShortcutter icon is missing from the System Preferences – if the icon does not appear after the first installation or the version update, the following actions are required. First, delete/uninstall the WinShortcutter (even from the Applications) and restart the PC. Second, download and install the WinShortcutter again. Then restart the PC one more time. After this, the WinShortcutter should appear in the System Preferences.

Invalid license (No valid license was found) – if this error appears when you try to open a shortcut, it means that the license key is missing (or expired) from the System Preferences page.

In this case, you need to go to the System Preferences page to add the already purchased license key or purchase the license key from the Tech-Arrow Store. When you don't have a valid license key, the following error will appear on the System Preferences page. At first, click on the OK button, then the Purchase a license, and it will redirect you automatically to the Tech-Arrow Store to buy a valid license key. If you have the license key, just add it in the License Key row and press enter. After this, you will be able to open the shortcuts.